Robotics
Breaking: Giant, Terrifying Warrior-Bots ... On Sale Now! | Danger Room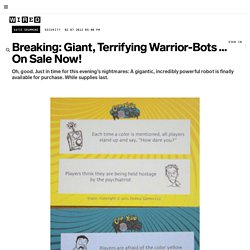 Oh, good. Just in time for this evening's nightmares: A gigantic, incredibly powerful robot is finally available for purchase. While supplies last. iRobot's 710 Warrior, which rides on caterpillar tracks that are able to navigate rough terrain or even climb stairs, has been in the making for several years now.
Video: Army's Leaping 'Bots Grow Lizard Tails | Danger Room
The military's robot army continues to evolve by leaps and bounds. Quite literally, now that some of the 'bots have grown tails. A research team at the University of California, Berkeley, funded in part by the Army Research Laboratory, have come up with a nifty new way to help robots stay upright and stable, even when making precarious hops and strides over difficult terrain.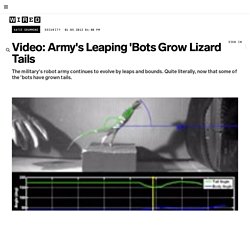 Breaking: Giant, Terrifying Warrior-Bots ... On Sale Now! | Danger Room
Breaking: Giant, Terrifying Warrior-Bots ... On Sale Now! | Danger Room
Humans Lose, Robots Win in New Defense Budget | Danger Room
The big loser in the Pentagon's new budget? Ordinary human beings. About 80,000 Army soldiers and 20,000 Marines are getting downsized. Half of the Army's conventional combat presence in Europe is packing up and ending its post-Cold War staycation. Replacing them, according to the $613 billion budget previewed by the Pentagon on Thursday: unconventional special-operations forces; new bombers; new spy tools; new missiles for subs; and a veritable Cylon army of drones. This is the first of the Pentagon's new, smaller "austerity" budgets: it's asking Congress for $525 billion (plus $88.4 billion for the Afghanistan war), compared to a $553 billion request (plus $117 billion in war cash) last year.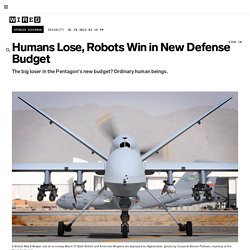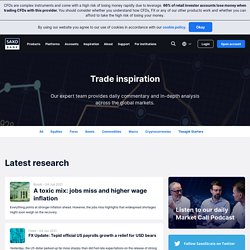 Artificial intelligence and robotics, the next disruptive force? | TradingFloor.com
Saxo Bank provides an execution-only service. The material on this website does not contain (and should not be construed as containing) investment advice or an investment recommendation, or a record of our trading prices, or an offer of, or solicitation for, a transaction in any financial instrument. Saxo Bank accepts no responsibility for any use that may be made of these comments and for any consequences that result.
Famed British scientist Kevin Warwick thinks "being linked to another person's nervous system opens up a whole world of possibilities." For instance, he points to "thought communication instead of cell phones." In turn, Warwick stated in in the January edition of "W" (a monthly fashion magazine at wmagazine.com) that he's about to unveil this "cyborg" technology soon with his "most advanced specimen to date: a cyborg robot that will be operated by an implanted human brain grown from neurons."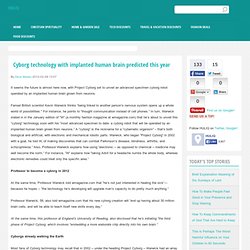 Cyborg technology with implanted human brain predicted this year
What is special about human cognition that machines (A.I.) will never be able to replicate? : philosophy