Deezine89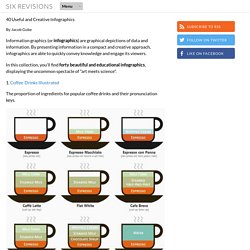 Information graphics (or infographics) are graphical depictions of data and information. By presenting information in a compact and creative approach, infographics are able to quickly convey knowledge and engage its viewers. In this collection, you'll find forty beautiful and educational infographics, displaying the uncommon spectacle of "art meets science". 1.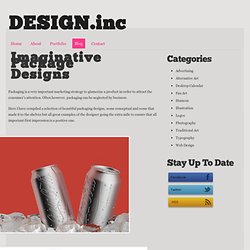 Imaginative Package Designs Packaging is a very important marketing strategy to glamorize a product in order to attract the consumer's attention. Often however, packaging can be neglected by business. Here I have compiled a selection of beautiful packaging designs, some conceptual and some that made it to the shelves but all great examples of the designer going the extra mile to ensure that all important first impression is a positive one. Enjoyed This?
33 Tips For Beginner Designers. Do's And Don'ts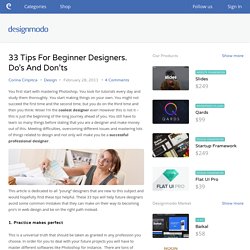 You first start with mastering Photoshop. You look for tutorials every day and study them thoroughly. You start making things on your own. You might not succeed the first time and the second time, but you do on the third time and then you think: Wow! I'm the coolest designer ever! However this is not it – this is just the beginning of the long journey ahead of you.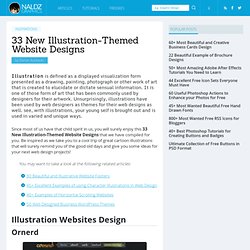 33 New Illustration-Themed Website Designs
Illustration is defined as a displayed visualization form presented as a drawing, painting, photograph or other work of art that is created to elucidate or dictate sensual information. It is one of those form of art that has been commonly used by designers for their artwork. Unsurprisingly, illustrations have been used by web designers as themes for their web designs as well. see, with illustrations, your young self is brought out and is used in varied and unique ways.