Deezine89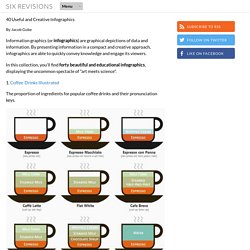 Information graphics (or infographics) are graphical depictions of data and information.
33 Tips For Beginner Designers. Do's And Don'ts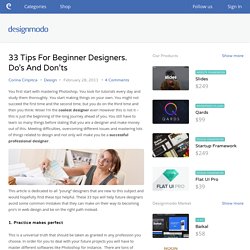 You first start with mastering Photoshop. You look for tutorials every day and study them thoroughly.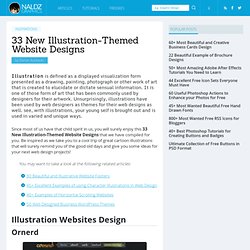 33 New Illustration-Themed Website Designs | Naldz Graphics
Illustration is defined as a displayed visualization form presented as a drawing, painting, photograph or other work of art that is created to elucidate or dictate sensual information. It is one of those form of art that has been commonly used by designers for their artwork. Unsurprisingly, illustrations have been used by web designers as themes for their web designs as well. see, with illustrations, your young self is brought out and is used in varied and unique ways.