Webballade1
INSPIRE - A publication from the Adobe Experience Design team
Meat: The Magazine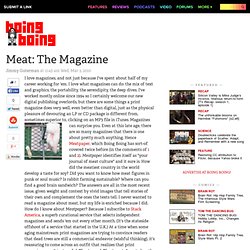 I love magazines, and not just because I've spent about half of my career working for 'em. I love what magazines can do: the mix of text and graphics, the portability, the serendipity, the deep dives. I've worked mostly online since 1994 so I certainly welcome our new digital publishing overlords, but there are some things a print magazine does very well, even better than digital, just as the physical pleasure of devouring an LP or CD package is different from, sometimes superior to, clicking on an MP3 file in iTunes.
Outblaze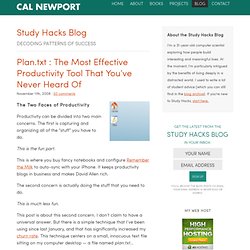 November 11th, 2008 · 49 comments The Two Faces of Productivity Productivity can be divided into two main concerns.
Plan.txt : The Most Effective Pr
Kapsberger— Che fai tu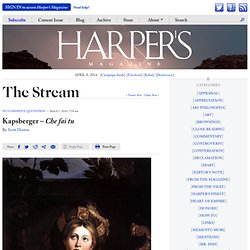 Che fai tu, vita mia, che fai tu lontan da me? Che fai tu, chi ti desvia?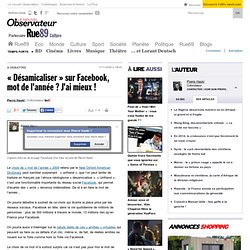 "Désamicaliser" sur Facebook, mot de l'année ? J'ai mieux ! | Ru
Capture d'écran de la page Facebook d'un futur ex-ami de Pierre Haski Le choix de « mot de l'année » 2009 retenu par le New Oxford American Dictionary peut sembler surprenant : « unfriend », que l'on peut tenter de traduire en français par l'atroce néologisme « désamicaliser ». « Unfriend », c'est une fonctionnalité importante du réseau social Facebook, qui permet d'écarter des « amis » devenus indésirables. De là à en faire le mot de l'année... On pourra débattre à souhait de ce choix qui illustre la place prise par les réseaux sociaux, Facebook en tête, dans la vie quotidienne de millions de personnes : plus de 300 millions à travers le monde, 13 millions rien qu'en France pour Facebook.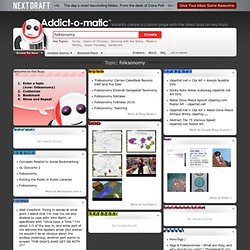 The day's most fascinating News, From the desk of Dave Pell
folksonomy
Quand on ne manque pas d'humour, quel meilleur moyen de le prouver que de personnaliser un t-shirt et laisser tout le monde autour de soi en profiter ? Les innombrables tee-shirts d'humour que l'on trouve sur Avomarks.fr ne passent jamais inaperçus, autant sur le fond que sur la forme. Avec un tee-shirt humoristique, on attire vite l'attention et on ne manque pas de faire rire. Geeks, sexe, alcool, tous les sujets (ou presque !) sont permis, et le résultat est garanti ! Tout le monde a ses tee-shirts d'humour préférés, mais le plus important reste de surprendre son entourage, et pour ça l'immense choix d'Avomarks.fr est une source intarissable d'éclats de rire !
T-shirt humour : collection de Tee Shirts Avomarks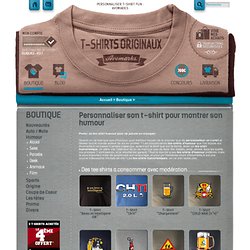 Un des dangers des réseaux sociaux est qu'ils nous poussent à penser comme les autres, ce que les Américains appellent "group think".
Comment intégrer la sérendipité - Transnets - Blog LeMonde.fr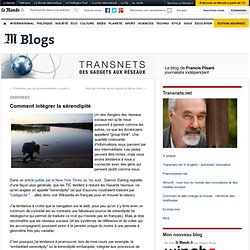 @rchiveSIC a vu le jour en Mai 2002.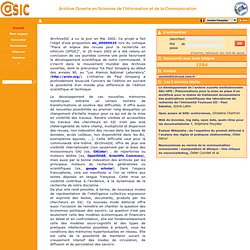 @rchiveSIC :: Home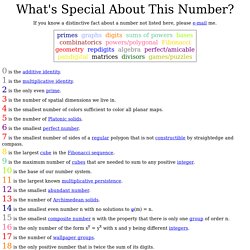 What's Special About This Number?
The day's most fascinating News, From the desk of Dave Pell Give Your Inbox Some Awesome Learn More
pearltrees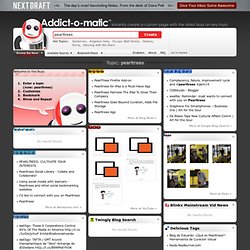 howtobreakaterrorist.com
The day's most fascinating News, From the desk of Dave Pell
serendipity
The day's most fascinating News, From the desk of Dave Pell Give Your Inbox Some Awesome Learn More
insolite
Zootool - Trailer on Vimeo
médiévales de Méounes - Personalized photo album in html with Ph
Par Hubert Guillaud le 23/12/08 | 6 commentaires | 10,041 lectures | Impression
Visualisation : De nouveaux outils pour nous aider à affronter l
Home | TOP500 Supercomputing Sites
When A Mexican Drug Lord Gets Busted…
ma petite entreprise ... elle connait vraiment pas la CRISE!!!!!!!!! by deepy Mar 8
La Phrase Culte : réplique de film, citation de célébrités, slog
Interactive Systems Laboratories: interACT
labs / stack
Empreinte écologique: les SDF peuvent mieux faire | Rue89
Alors que le développement durable a été le thème de la dernière campagne de bourrage du mou de veau qui nous sert d'encéphale prioné, j'ai soudain réalisé que je ne m'étais toujours pas acquitté de la tâche d'autoculpabilisation actuellement obligatoire : à savoir, calculer son empreinte écologique. Hé bien : respect aux SDF, mais ils pourraient faire davantage d'efforts, ces feignasses. L'empreinte écologique se veut être l'évaluation de ce qu'on fait comme dégâts à la planète, en tant qu'entreprise ou mieux, à titre personnel, alors qu'on ne se doutait de rien, peinard à se bâfrer de chips devant le télé-achat pour se vider la tête, afin d'oublier qu'on va tous crever les aisselles auréolées de mercure et les yeux rougis par les CFC. L'empreinte écologique, un véritable must
Computer Vision for Human-Computer Interaction