Webballade1
INSPIRE - A publication from the Adobe Experience Design team
Meat: The Magazine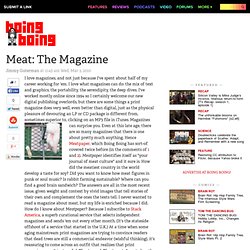 I love magazines, and not just because I've spent about half of my career working for 'em. I love what magazines can do: the mix of text and graphics, the portability, the serendipity, the deep dives. I've worked mostly online since 1994 so I certainly welcome our new digital publishing overlords, but there are some things a print magazine does very well, even better than digital, just as the physical pleasure of devouring an LP or CD package is different from, sometimes superior to, clicking on an MP3 file in iTunes.
Outblaze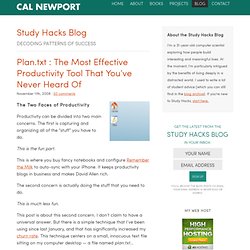 The Two Faces of Productivity Productivity can be divided into two main concerns. The first is capturing and organizing all of the "stuff" you have to do.
Plan.txt : The Most Effective Pr
Kapsberger— Che fai tu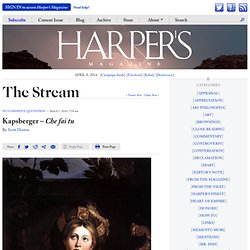 Che fai tu, vita mia, che fai tu lontan da me? Che fai tu, chi ti desvia?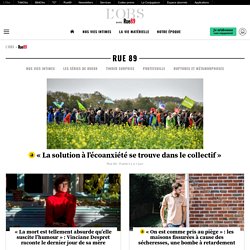 "Désamicaliser" sur Facebook, mot de l'année ? J'ai mieux ! | Ru
Capture d'écran de la page Facebook d'un futur ex-ami de Pierre Haski Le choix de « mot de l'année » 2009 retenu par le New Oxford American Dictionary peut sembler surprenant : « unfriend », que l'on peut tenter de traduire en français par l'atroce néologisme « désamicaliser ». « Unfriend », c'est une fonctionnalité importante du réseau social Facebook , qui permet d'écarter des « amis » devenus indésirables.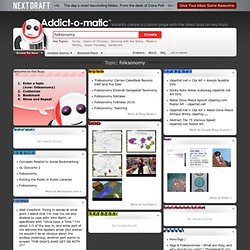 The day's most fascinating News, From the desk of Dave Pell
folksonomy
Quand on ne manque pas d'humour, quel meilleur moyen de le prouver que de personnaliser un t-shirt et laisser tout le monde autour de soi en profiter ? Les innombrables tee-shirts d'humour que l'on trouve sur Avomarks.fr ne passent jamais inaperçus, autant sur le fond que sur la forme. Avec un tee-shirt humoristique , on attire vite l'attention et on ne manque pas de faire rire. Geeks, sexe, alcool, tous les sujets (ou presque !) sont permis, et le résultat est garanti ! Tout le monde a ses tee-shirts d'humour préférés, mais le plus important reste de surprendre son entourage, et pour ça l'immense choix d'Avomarks.fr est une source intarissable d'éclats de rire !
T-shirt humour : collection de Tee Shirts Avomarks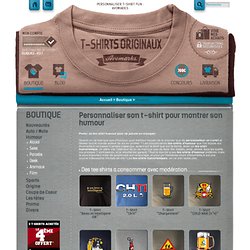 Un des dangers des réseaux sociaux est qu'ils nous poussent à penser comme les autres, ce que les Américains appellent "group think".
Comment intégrer la sérendipité - Transnets - Blog LeMonde.fr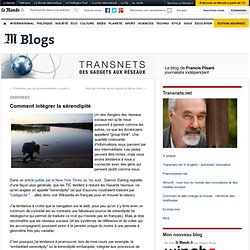 @rchiveSIC a vu le jour en Mai 2002.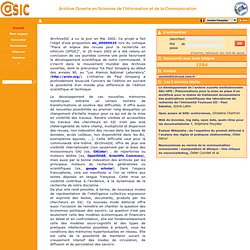 @rchiveSIC :: Home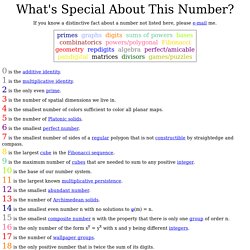 What's Special About This Number?
The day's most fascinating News, From the desk of Dave Pell Give Your Inbox Some Awesome Learn More
pearltrees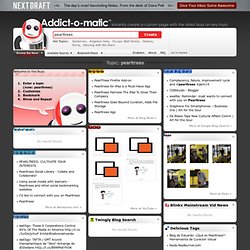 howtobreakaterrorist.com
The day's most fascinating News, From the desk of Dave Pell
serendipity
The day's most fascinating News, From the desk of Dave Pell Give Your Inbox Some Awesome Learn More
insolite
Quaero
Warning : main(/var/www/quaero/quaero/fuseboxClasses/app_base.php) [ function.main ]: failed to open stream: No such file or directory in /var/www/quaero/app_global.php on line 105
Children in Nigeria branded witches and abused - RT Top Stories
Zootool - Trailer on Vimeo
médiévales de Méounes - Personalized photo album in html with Ph
Par Hubert Guillaud le 23/12/08 | 5 commentaires | 9,971 lectures | Impression
Visualisation : De nouveaux outils pour nous aider à affronter l
Home | TOP500 Supercomputing Sites
When A Mexican Drug Lord Gets Busted…
ma petite entreprise ... elle connait vraiment pas la CRISE!!!!!!!!! by deepy Mar 8
Le LBB cherche blogueurs Jeune blog citoyen, trois ans d'âge, lectorat consistant (15'000 visites par mois), sensible aux questions politiques, sociales et culturelles de sa ville, libre de ton et d'opinion, aimant rire mais sachant être sérieux si vraiment il le faut, CHERCHE : Contributeurs de tous âges et de tous milieux, motivés à lui donner du temps et du contenu sous n'importe quelle forme (écrite, vidéo, photo, audio, ...), POUR : Traiter l'info d'une manière différente, plus décalée et plus mordante, plus réactive, plus personnelle, plus citoyenne et surtout plus proche des habitants de la capitale vaudoise que les médias traditionnels.
Lausanne Bondy Blog
La Phrase Culte : réplique de film, citation de célébrités, slog
Interactive Systems Laboratories: interACT
labs / stack
Empreinte écologique: les SDF peuvent mieux faire | Rue89
Computer Vision for Human-Computer Interaction