Professeur GEO
In Pictures: The Strangest Sights in Google Earth - PCWorld
Maps
KML - Google Code
Universität Bern - Universitätsbibliothek Bern - The Ryhiner Map
expedition speleologique plongée souterraine laos karstologie bi
Googie - Your Lifestyle Search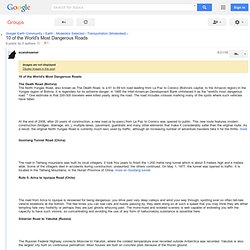 10 of the World's Most Dangerous Roads - Google Earth Community
10 de routes les plus dangereuses du monde La route de la mort (Bolivie) Le Nord Yungas Road, également connu sous le nom de route de la mort, est une route de 61 à 69 km menant de La Paz à Coroico (capitale de la Bolivie, de la région de l'Amazone) dans la région des Yungas de Bolivie. Il est légendaire pour son extrême danger: en 1995, la Banque interaméricaine de développement a baptisé comme une estimation, 200-300 voyageurs ont été tués chaque année le long de la route "route la plus dangereuse du monde.".
Aerial Photography: Airview Image & Stock Photo Service: Austral
Map Reading - Orienteering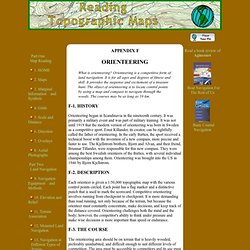 What is orienteering? Orienteering is a competitive form of land navigation. It is for all ages and degrees of fitness and skill.
Saveurs safran, un voyage dans la cuisine marocaine - Flock
Un circuit au départ de Marrakech (9 jours).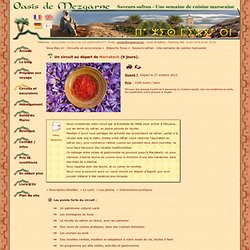 GIS Lounge – Geographic Information Systems | Archive for Featur