Pies
Deep Dish Fruit Pizza. My sister-in-law Missy first introduced me to the concept of fruit pizza years and years ago, and here's how: she brought one to my house and I proceeded to eat the whole thing.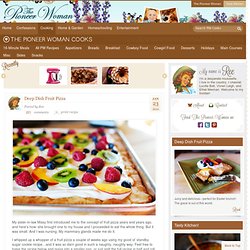 But it was small. And I was nursing. My mammary glands made me do it. I whipped up a whopper of a fruit pizza a couple of weeks ago using my good ol' standby sugar cookie recipe…and it was so darn good in such a naughty, naughty way. Tarte Tatin. Back around the turn of the last century, the Tatin sisters in Paris invented an upside-down apple pie for their pastry shop.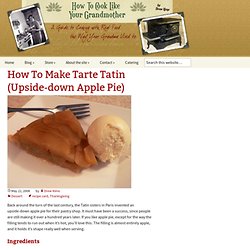 It must have been a success, since people are still making it over a hundred years later. If you like apple pie, except for the way the filling tends to run out when it's hot, you'll love this. Upside Down Apple Pie. If you consider yourself "pie crust challenged", this recipe is your new best friend.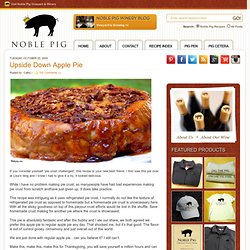 I first saw this pie over at Lisa's blog and I knew I had to give it a try, it looked delicious. While I have no problem making pie crust, so manypeople have had bad experiences making pie crust from scratch andhave just given up. Impossible Pie. Recipe #592 Submitted by: janetw Serves: 6.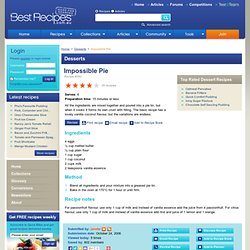 Apple Pie Egg Rolls. Apple Pie Egg Rolls I saw one of the Food Network stars making apple chimichangas and thought I had to have some for myself.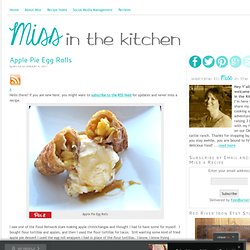 I bought flour tortillas and apples, and then I used the flour tortillas for tacos. Still wanting some kind of fried apple pie dessert I used the egg roll wrappers I had in place of the flour tortillas. I know, I know frying dessert just makes it more sinful, but these are totally delicious. Maybe they would be good baked, but not as good as fried.
---