Technology
Web applications have come a long way. They used to be amateur imitations of their desktop counterparts, with only one or two functions and not at all practical. But my, have these web apps grown.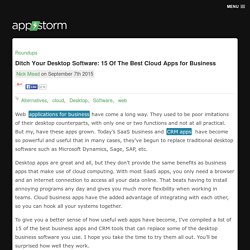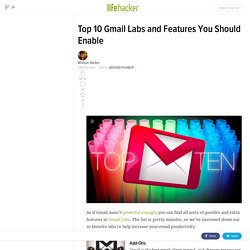 As if Gmail wasn't powerful enough, you can find all sorts of goodies and extra features in Gmail Labs . The list is pretty massive, so we've narrowed down our 10 favorite labs to help increase your email productivity. Title image by Ben Krebs . We've actually gone through our 10 favorite labs before , back when Labs was a bit younger. Now, many of those features are part of Gmail itself, so we've decided to revisit the labs and see what else Gmail has cooked up.
How binary works: The binary number system (aka base 2) represents values using two symbols, typically 0 and 1. Computers call these bits. A bit is either off (0) or on (1). When arranged in sets of 8 bits (1 byte) 256 values can be represented (0-255). Using an ASCII chart, these values can be mapped to characters and text can be stored. It's not magic, it's just math!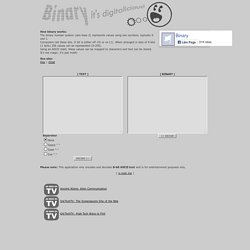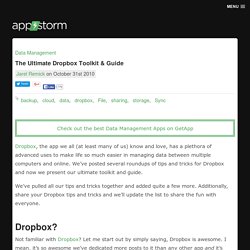 Dropbox , the app we all (at least many of us) know and love, has a plethora of advanced uses to make life so much easier in managing data between multiple computers and online. We've posted several roundups of tips and tricks for Dropbox and now we present our ultimate toolkit and guide. We've pulled all our tips and tricks together and added quite a few more.
The art of data visualization