Crafts
Sewing - Crafts - Seasonal Decorating - Food - project sheets and videos - Matt and Shari - do it yourself projects. Search results for shadow box. Today I will be sharing with you the family room I designed in my client I's home.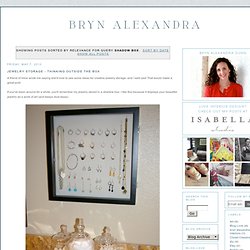 You saw their guest bedroom not too long ago, seen here. Check out the before pictures of this room - wood paneling, track lighting and a mirrored wall! We knew the paneling, mirrors and track lighting had to go. I presented two options to my clients for the fireplace - paint the brick white, or remove the brick to create a flat drywall finish on the fireplace. I'm so glad they went with the latter, it turned out to be the perfect canvas for our shadowbox wall (will get to that later). Fabric basket and bin tutorials. Morton®Salt - Create Dough Sculptures. If your t-shirt is REALLY BIG. If your t-shirt is really big, (aka, the collar droops over the kid's shoulder), you can still make the dress, it just takes a few more steps.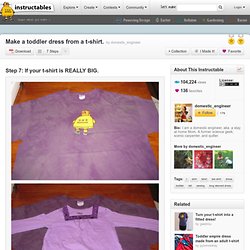 Lay the pattern shirt over the tshirt, but below the collar. then cut out the shirt, including cutting across the top. You'll have to cut out the ribbing for the collar on the t-shirt, and sew it in place on the new smaller top. Ric Rac Rosettes. My brother-in-law just returned home from a mission in Brazil last week & brought his sisters these adorable rosette necklaces...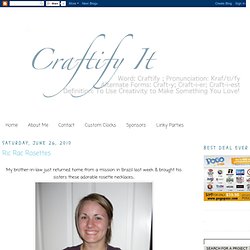 I instantly fell in love! Thanks for modeling Emily:) With a closer look, we discovered the rosettes were made of ric rac! I had to make one for myself, so I went to the store and bought the colors that were on Clearance(because I'm cheap) Tutorial for Easy Clip Art Rails — Ana White. Goody goody gumdrops wreath. I love the way gumdrop wreaths look!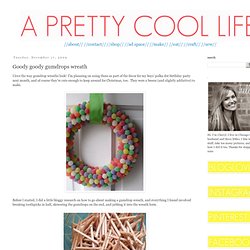 I'm planning on using these as part of the decor for my boys' polka dot birthday party next month, and of course they're cute enough to keep around for Christmas, too. They were a breeze (and slightly addictive) to make. Before I started, I did a little bloggy research on how to go about making a gumdrop wreath, and everything I found involved breaking toothpicks in half, skewering the gumdrops on the end, and jabbing it into the wreath form.
Advanced. How About Orange. I'm pleased to announce a new print on a new product: removable wallpaper!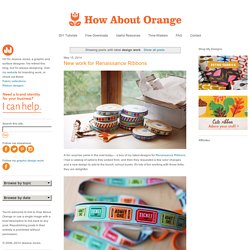 Chasing Paper has just launched my Sunburst print in nine— that's right, NINE— colors in their shop. I'm super excited. This stuff is like regular wallpaper, except it's self-adhesive and no paste is required. It's low-tack, so peeling it off won't harm your paint. (Or your 70s wood paneling.)
---