#NewhouseSM6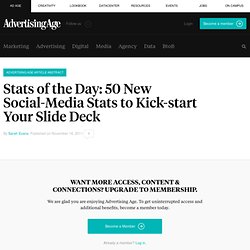 Stats of the Day: 50 New Social Media Stats to Kickstart Your Slide Deck | Ad Age Stat
On her social-media and PR blog, Commentz, Sarah Evans and her staff compile a lot of stats. Each quarter, she cherry-picks the most relevant for marketers to share with Ad Age.
am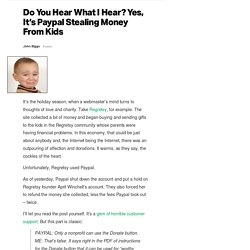 It's the holiday season, when a webmaster's mind turns to thoughts of love and charity.
Do You Hear What I Hear? Yes, It's Paypal Stealing Money From Kids
US only
We're very sorry, but while we would love to let you in and rock out with us, we need to currently restrict turntable access to only the United States due to licensing constraints.
Justin Bieber is mindbogglingly famous.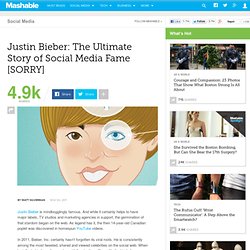 Justin Bieber: The Ultimate Story of Social Media Fame [SORRY]
Social Media Curation
When it comes to mobile security and privacy, it seems consumers want to have it both ways. A recent survey by AdaptiveMobile found that 69 percent of smartphone users view privacy breaches as "totally unacceptable."
Mobile Security And Privacy Breaches 'Totally Unacceptable' To Customers: Survey Says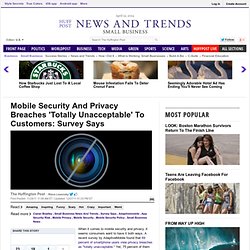 Login
Domino's Pizza: Pizza Hero app - Interactive
With RNKD, Zappos Co-Founder Wants to Reinvent Social Shopping
Would you want to share what's in your closet?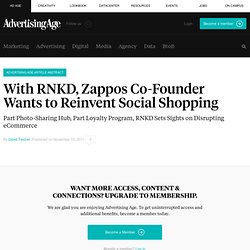 Login
Login
Yahoo Ramps Up Global Study of Moms and Tech With Starcom | Digital
Why Digital Advertising's Hottest Formats Are Adaptations of Old Media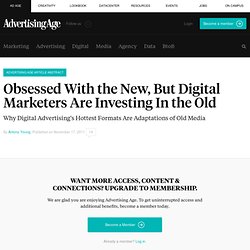 We in the media industry are infatuated with the new. … New media, new technologies, new start-ups, new devices, new apps … In fact, being labeled traditional is the kiss of death for any medium.
The New York Times Co. released an iPad app Tuesday that brings together multimedia-rich fashion coverage from The New York Times , T Magazine and the International Herald Tribune . The Collection is designed with the fashion reader in mind.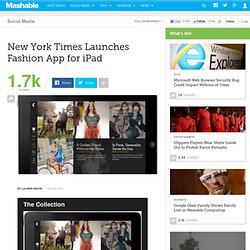 New York Times Launches Fashion App for iPad
Community Inspirer (Manager) (PR experience a must) at mcgarrybowen in Greater New York City Area - Job
Privacy is now No. 1 issue for Facebook | Technology for Social Media
I guess these tools are still too new for me to have a firm grasp on their full capabilities so I won't get into any details about my experience using them - yet , but they sure are being discussed by a lot of social media marketing professionals around the Web. Some firms are adding them to their social media marketing packages, and from the looks of things - It is a pretty smart move . I have been using the tools much more lately and I'm really starting to understand where Google is going with this.
Are Google+ tools all that they're hyped up to be?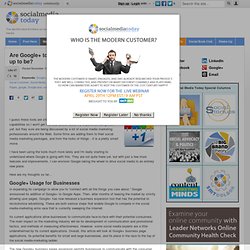 Dee @ Newhouse II
What 11/11/11 Looked Like On Twitter [VIDEO]
Nerd New Year , the alternate name for 11/11/11, has come and gone. And just like the regular New Year, when Twitter records have been broken , it was a popular day to tweet.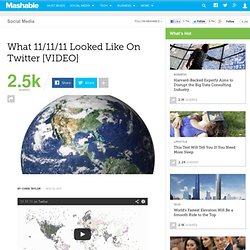 TheLBMA.com | Location Based Marketing Association
Tasker - Location Based Tasks on your iPhone
Bizzy
Advertising's Self-Regulatory Guidelines on Facebook Likes | Digital
The Ziggy Stardust Guide to Glamorous Space-Age Superstardom
Why 'Pages' on Google+ Isn't Just Another Facebook
It's official: Google's answer to Facebook is finally here with the launch of Google+ Brand Profiles. There's only one major problem with that: Google+ is not Facebook.
Do You Need A Twitter Detox? [INFOGRAPHIC]
Photos du mur
Why Facebook for iPad is Good For Your Page
Social Media Theory and Practice #NewhouseSM6 "To Do" List - Things Due For Tues., Oct. 18
Social Media Theory and Practice #NewhouseSM6 "To Do" List - Things Due For Tues., Oct. 18
Pearltrees
the new social
Why Facebook fans are useless
The marketing community has an infatuation with fans -- that is, the kind of fan that simply clicks a button on Facebook.
Dee Cater (Trying out PearlTrees)
What Not To Do When Designing Your Website?
What Not To Do When Designing Your Website
Who Freelances and How Do They Do It
Who Freelances and How Do They Do It?