Business 2.0
New App Combines Personal & Business To-Do Lists
Apps that track tasks are a dime a dozen, and most business collaboration tools come equipped with a to-do list function.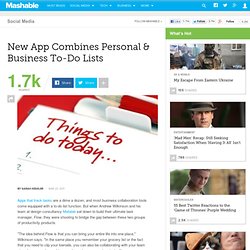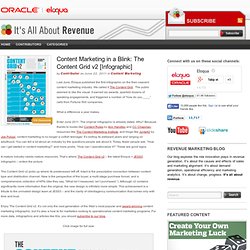 Content Marketing in a Blink: The Content Grid v2 [Infographic] — It's All About Revenue
Last June, Eloqua published the first infographic on the then-nascent content marketing industry.
www.vocus.com/Email/11/Apr/WP/25tipsforsocialmediasuccess.pdf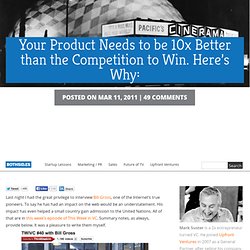 Last night I had the great privilege to interview Bill Gross, one of the Internet's true pioneers.