Refrigerated Sauces
How to Make Homemade Mayonnaise With 4 Simple Ingredients - A Little Bit of Spain in Iowa
Three Homemade Salad Dressing Recipes: Better For You, Better For Your Wallet
Unless you live under a rock, you've surely heard that the Superbowl is this weekend. And despite the many hours I logged during my youth with my dad at Civic Stadium watching the Portland State Vikings, football really isn't my thing. (I was really just there for the food.) However, there is one aspect of the Superbowl I can get fully behind. The dips.
Preserves in Action: Slow Roasted Tomato Dip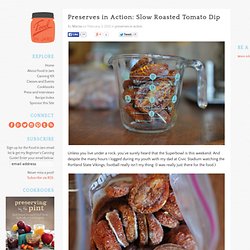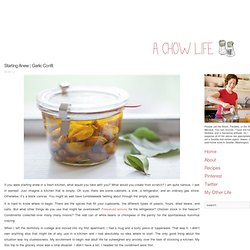 Easy Recipe for Garlic Confit | A Chow Life | Foodie recipes and stories from a Seattle kitchen
If you were starting anew in a fresh kitchen, what would you take with you?
[Photographs: Joshua Bousel] Setting out to recreate Huy Fong's ubiquitous rooster sauce, I ended up with something that hit the right notes but had a brighter, fresher flavor that makes homemade Sriracha something special. Brief History of the Bottle
How to Make Sriracha from Scratch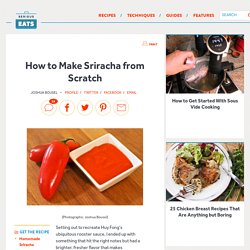 I don't know about you, but sometimes I struggle to stay up to date on current trends.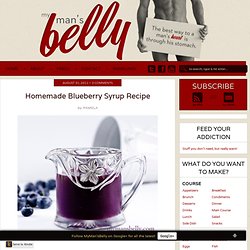 Homemade Blueberry Syrup Recipe
Homemade Sugar Free Spicy "Ketchup"
Making & Storing Horseradish
camels & masala chai
Homemade Salted Caramel Sauce Guest Post from Erin Scott of Yummy Supper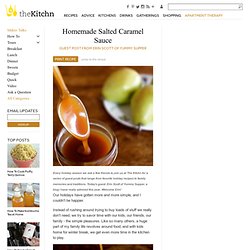 Every holiday season we ask a few friends to join us at The Kitchn for a series of guest posts that range from favorite holiday recipes to family memories and traditions. Today's guest: Erin Scott of Yummy Supper, a blog I have really admired this year.
Salted Caramel Sauce
Salted Caramel Sauce + Printable Labels I can cook, and I can bake, and I used to be a teacher… but I'm not always the craftiest of people.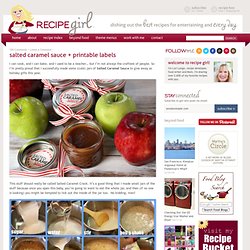 For me, nothing evokes living in the country quite like fruit butters. A warm, soft biscuit fresh from the oven burnished with apple butter, and immediately I'm curled up in the kitchen of a farmhouse like a cat in the sun; lazily listening to chickens cluck outside as they peck hungrily, staccato-like, at the ground. And I'm once again in Parker's kitchen.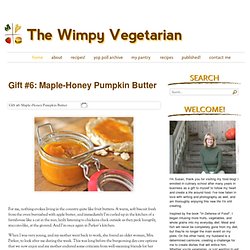 Gift #6: Maple-Honey Pumpkin Butter | The Wimpy Vegetarian
Homemade "loso" ketchup is my latest experiment in low sodium condiments.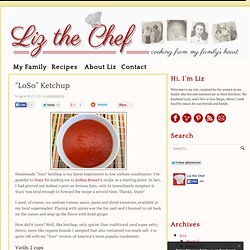 "LoSo" Ketchup «