Debmorrison
Debbie Morrison
No talking heads: students expected lectures to camera, says Siân Bayne Results may vary
How was it? The UK's first Coursera Moocs assessed | News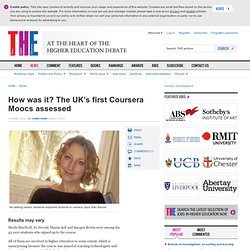 Why Getting an M.B.A. Isn't Worth It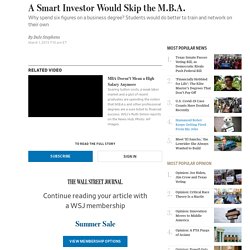 By DALE STEPHENS Imagine that you have been accepted to Harvard Business School. The ivy-covered buildings and high-powered faculty whisper that all you need to do is listen to your teachers, get good grades and work well with your peers.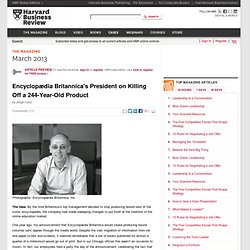 Encyclopædia Britannica's President on Killing Off a 244-Year-Old Product
Photography: Encyclopædia Britannica, Inc.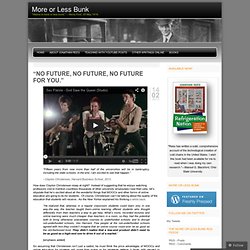 "NO FUTURE, NO FUTURE, NO FUTURE FOR YOU." « More or Less Bunk
"Fifteen years from now more than half of the universities will be in bankruptcy, including the state schools.
Competency_Based Learning
E-Learning and Digital Cultures
Personal Learning Environments
Online Journals/Magazines