Social Media Impact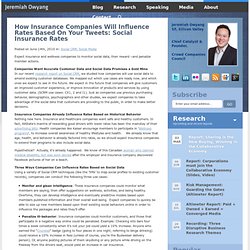 Expect insurance and wellness companies to monitor social data, then reward –and penalize member actions.
How Insurance Companies Will Influence Rates Based On Your Tweet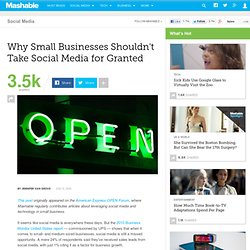 This post originally appeared on the American Express OPEN Forum, where Mashable regularly contributes articles about leveraging social media and technology in small business.
Why Small Businesses Shouldn't Take Social Media for Granted
Gatorade's Social Media Command Center | Justin Levy
When Social Media Becomes The Message: The Gulf Oil Spill And @B
Hank Wasiak is a partner at the creative firm The Concept Farm, and the best selling author of the Asset-Based Thinking book series.
How Social Media Has Radically Altered Advertising