Logistique Start-up
About | Infinit - The easiest way to send files. Marketing Director We are looking for a talented Director of Marketing who is a strategic thinker that excels in both creative thinking and quantitative analysis.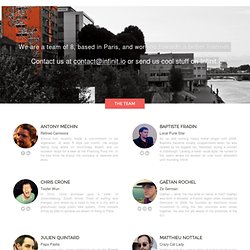 We are looking for a metrics obsessed individual (really obsessed!) Who will be responsible to set strategy, allocate spend, build marketing programs to scale, optimizing ROI, and communicating our vision internally and externally. The Director of Marketing will own the market strategy and drive user engagement/growth, manage, monitor and optimize digital marketing campaigns by implementing A/B testing methodologies, coordinate with the product team to test and improve the overall user experience etc.
Contract.
Virality. A/B testing / Landing pages. Lancement des DEV KINGS chez Régine, OPEN COCKTAILS & SUSHIS - BeMyApp WeekEnds France (Paris. February 12, 2013 · 7:30 PM Invitation pour la communauté BeMyApp Soirée Open Coktails & Suhis ouverte aux développeurs, designeurs et porteurs d'idées.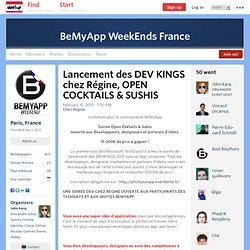 The Lean Startup | Case Studies. Launching Tech Ventures: Part IV, Readings. Windows - Balsamiq mockups alternative for building wireframes. Launching Tech Ventures: Part III, Tools & Techniques. BLOG CONSEILS E-COMMERCE par un consultant e-commerce & webmarketing. Performance, Security & Apps for Any Website | CloudFlare | Overview. CloudFlare protects and accelerates any website online.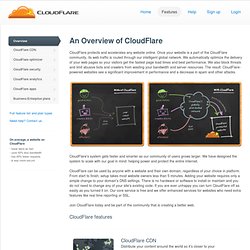 Once your website is a part of the CloudFlare community, its web traffic is routed through our intelligent global network. We automatically optimize the delivery of your web pages so your visitors get the fastest page load times and best performance. We also block threats and limit abusive bots and crawlers from wasting your bandwidth and server resources. Smart Mailing Lists | ccLoop. Espaces de coworking. Peer-to-Peer Office Sharing - Kodesk - Peer-to-Peer Office Sharing - Kodesk.
---