Disney World
Take Five at Walt Disney World: Disney's Animal Kingdom
Welcome to Chip and Co! If you are new here, you might want to and have the best in Disney News & Views Delivered to you. Of all Walt Disney World theme parks, Disney's Animal Kingdom perhaps offers my favorite moments – those little breaks in a touring plan that are opportunities to relax, enjoy some unscripted fun and appreciate details that make up the Disney Difference. I generally find Disney's Animal Kingdom relaxing, particularly because of the wildlife and lush landscaping. But with E-ticket attractions as Expedition Everest and Kilimanjaro Safaris requiring some regimented touring, and the park's extensive exploration paths, it's useful have a few "Take 5" moments planned for your trek. I'm a fan of Disney's unstructured play areas, and The Boneyard is the epitome.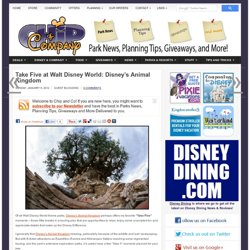 Disney World - The Largest Unofficial On-Line Guide to Disney World, Walt Disney World
Signs Of Soarin' 09 Apr 2014 Soarin' is the most popular attraction at Epcot and one of the most popular in all of Disney World.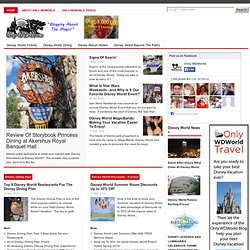 Only WDWorld
Walt Disney World For Grownups
Haunted Mansion Doombuggy License Plate - Disney Shopping at The Laughing Place Store
Haunted Mansion Doombuggy License Plate - Disney Shopping at The Laughing Place Store