Web links for css and html
Tips for Effective Communication with Design Clients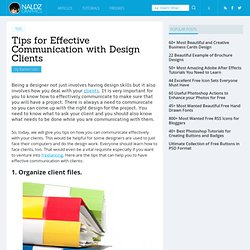 Being a designer not just involves having design skills but it also involves how you deal with your clients . It is very important for you to know how to effectively communicate to make sure that you will have a project. There is always a need to communicate so you can come up with the right design for the project.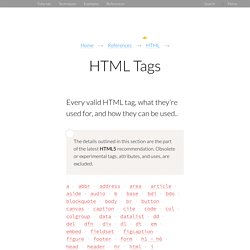 HTML Tags
Home → References → This section contains information about all of the valid tags belonging to the latest version of strict XHTML.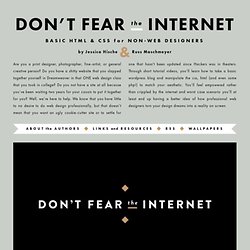 In the first video in this two-part series, we'll take you through building a webpage from scratch by using a good text editor.
Don't Fear Starting From Scratch | Don't Fear the Internet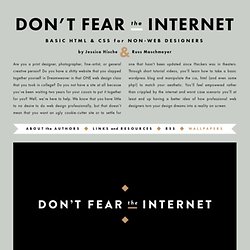 In this enlightening (and hunger-inducing) episode, we'll talk a bit about HTML code structure before we get into the meat of it (har har!)
HTML | Don't Fear the Internet
Learn
Javascript Libraries
A really well designed user interface is one that goes unnoticed by the user, whereas a poorly designed user interface forces the user to pay attention to it instead of the content. Users come to ... read more If you have searched images on Google recently, you might have noticed the interesting expanding preview for a larger image when you click on a thumbnail.