Web links for css and html
Tips for Effective Communication with Design Clients. Being a designer not just involves having design skills but it also involves how you deal with your clients.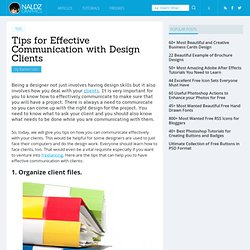 It is very important for you to know how to effectively communicate to make sure that you will have a project. There is always a need to communicate so you can come up with the right design for the project. HTML Tags. Don't Fear Starting From Scratch | Don't Fear the Internet. HTML | Don't Fear the Internet. In this enlightening (and hunger-inducing) episode, we'll talk a bit about HTML code structure before we get into the meat of it (har har!)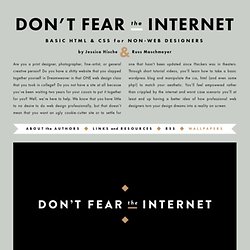 In upcoming episodes. Hey everyone! Welcome back for the next installment of Don't Fear the Internet! 30 Days to Learn HTML & CSS - Free Tuts+ Premium Course. Learn. Javascript Libraries. Codrops. A proof-of-concept effect recreation of the animation seen in a prototype app by Marcus Eckert.
The idea is to flip a grid item in 3D, expand it to fullscreen and reveal some associated content. We've created two demos with a vertical and a horizontal rotation. read more Some inspiration and ideas for item transitions considering different scenarios and use cases, including a small component, a full-width image header and a product image with a transparent background. State transitions are done using CSS Animations. read more A tutorial on how to recreate the slideshow seen on the FWA landing page with 3D effects involving random animations. read more. Blueprint: A CSS Framework | Spend your time innovating, not replicating.
HTML5 Boilerplate - A rock-solid default template for HTML5 awesome. Less Framework 4. 960 Grid System.
---