Technical
4.5.5 mysqlimport — A Dat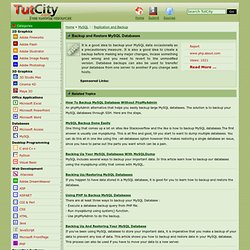 Backup and Restore MySQL Databases MySQL
Related Topics How To Backup MySQL Database Without PhpMyAdmin An phpMyAdmin alternative that helps you easily backup large MySQL databases. The solution is to backup your MySQL databases through SSH.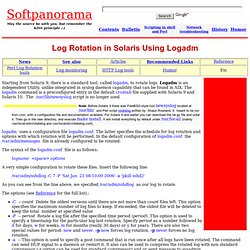 Log Rotation in Solaris Using Logadm
Starting from Solaris 9, there is a standard tool, called logadm, to rotate logs.
Solaris Tips and Tricks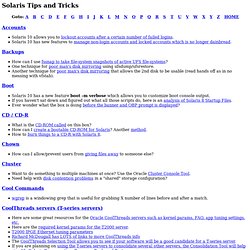 Goto: A B C D E F G H I J K L M N O P Q R S T U V W X Y Z HOME Accounts Backups