Autour des jeux vidéos
Assassin's Creed producer talks new IP - Xbox 360 News at GameSpot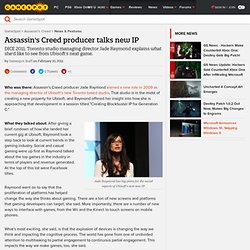 Who was there: Assassin's Creed producer Jade Raymond earned a new role in 2009 as the managing director of Ubisoft's new Toronto-based studio .
'Mummy' Producer and Union Entertainment Heading to 'Dead Island' | TheWrap.com
Producer Sean Daniel and Union Entertainment are sitting on the rights to one of the hottest properties on the internet: the video game "Dead Island." Daniel's Sean Daniel Company, along with Union Entertainment President Richard Leibowitz and producer Dmitri Johnson, have been tracking the game's development for several years, and acquired rights to it in 2009, TheWrap has learned. A compelling -- and sort of disturbing -- trailer for "Dead Island" was released this week.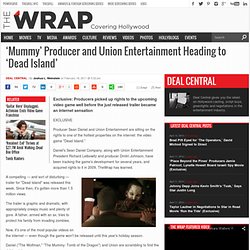 Un comic pour Batman Arkham City
Batman: Arkham Asylum a été l'un des plus grands succès vidéoludiques de l'année 2009 et a même reçu un Guinness World Record du « Jeu de superhéros le mieux reçu par la critique de tous les temps ». Au mois de mai prochain, découvrez les événements qui se sont déroulés entre Batman: Arkham Asylum et la suite très attendue BATMAN: ARKHAM CITY dans une mini-série de six épisodes qui fait le lien entre les deux jeux et amène l'histoire du 2e opus, dont la sortie est prévue à l'automne. Ecrite par Paul Dini , scénariste de la série d'animation Batman (également scénariste de Batman: Arkham Asylum et Batman: Arkham City) et illustrée par le graphiste Carlos D'anda , auteur des croquis de conception de Batman: Arkham Asylum et Batman: Arkham City, la bande dessinée BATMAN: ARKHAM CITY commence un an après les événements du premier jeu, alors que Quincy Sharp, ancien gardien d'Arkham et désormais maire de Gotham City, décide de fermer le tristement célèbre établissement.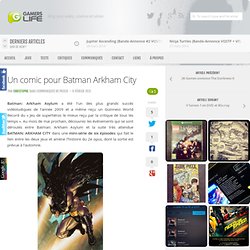 If you own a touchscreen device, you are doubtless familiar with one of the entertainment success stories of 2010: Angry Birds . Developed by Finland-based Rovio Mobile, Angry Birds is a gesture-based game that requires players to destroy a group of evil pigs by shooting an array of colorful birds at the pigs' fortified structures (gameplay video here ). What you may not be aware of is that the enormous success of Angry Birds – it has racked up over 50 million downloads – its creators are aiming at a somewhat loftier goal: the creation of a Transmedia franchise.
Angry Birds: Casual Gaming to Transmedia Franchise? | Transmythology
DIY Media 2010: Video and Gaming Culture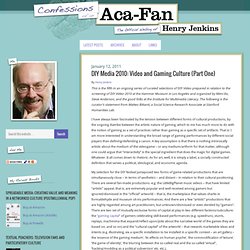 This is the fifth in an ongoing series of curated selections of DIY Video prepared in relation to the screening of DIY Video 2010 at the Hammer Museum in Los Angeles and organized by Mimi Ito, Steve Anderson, and the good folks at the Institute for Multimedia Literacy. The following is the curator's statement from Matteo Bittanti, a Social Science Research Associate at Stanford Humanities Lab. I have always been fascinated by the tension between different forms of cultural productions, by the ongoing diatribe between the artistic nature of gaming, which to me has much more to do with the notion of gaming as a set of practices rather than gaming as a specific set of artifacts. That is: I am more interested in understanding the broad range of gaming performances by different social players than defining/defending a canon.
Dead Space: The Essential Transmedia Experience