Eco houses/casas EcoLogicas
Living Off the Grid: Free Yourself. The Year of Mud: Cob and Natural Building. April works on some of the last remaining joints before the timber frame assembly I think I've realized that the excitement of timber framing can be represented by a curve.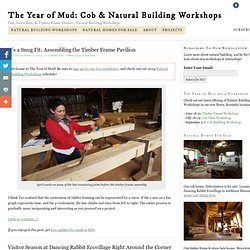 If the x axis on a bar graph represents time, and the y excitement, the line climbs and rises from left to right. The entire process is gradually more invigorating and interesting as you proceed on a project. [click to continue…] Empowering creatives / | Ideas. RawFruitarianMichele. The $300 House: Empowering the Poor.
---