SPED
The Dyslexic Professor
Be the solution! i Rate This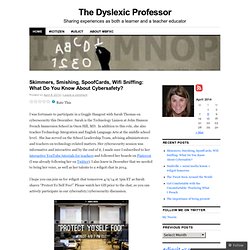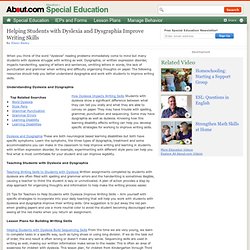 When you think of the word "dyslexia" reading problems immediately come to mind but many students with dyslexia struggle with writing as well. Dysgraphia, or written expression disorder, impacts handwriting, spacing of letters and sentences, omitting letters in words, the lack of punctuation and grammar when writing and difficulty organizing thoughts on paper. The following resources should help you better understand dysgraphia and work with students to improve writing skills. Understanding Dyslexia and Dysgraphia How Dyslexia Impacts Writing Skills Students with dyslexia show a significant difference between what they can tell you orally and what they are able to convey on paper.
Helping Students with Dyslexia and Dysgraphia Improve Writing Skills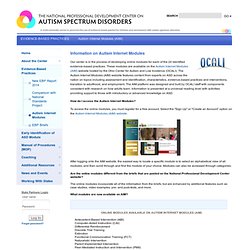 Autism Internet Modules (AIM) | autismpdc.fpg.unc.edu
Our center is in the process of developing online modules for each of the 24 identified evidence-based practices. These modules are available on the Autism Internet Modules (AIM) website hosted by the Ohio Center for Autism and Low Incidence (OCALI). The Autism Internet Modules (AIM) website features content from experts on ASD across the nation on topics including assessment and identification, characteristics, evidence-based practices and interventions, transition to adulthood, and employment. The AIM platform was designed and built by OCALI staff with components consistent with research on how adults learn. Information is presented at a universal reading level with activities providing support to those with introductory or advanced knowledge on ASD.
As I was preparing for my iPad workshop with the Communication Sciences and Disorders faculty at a local university in December, I discovered this video. I've written here before about the iPad and Special Education . This video called "Special Education and the iPad" features Dennis Lamme, a special education student who uses the iPad to further his learning.
iPad Helps Special Education Student to Learn - A Video Story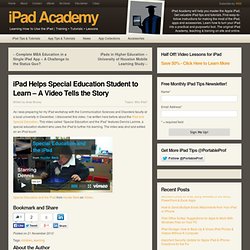 Help your child sit stiller, write better, and read easier with these cool school tools for students with learning disabilities, fine motor delays, sensory integration challenges, or a bad case of the wiggles. 1. Pencil Toppers
10 Special-Needs School Tools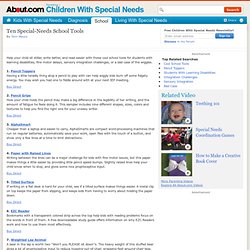 Special Education Eligibility: When Is a Speech-Language Impairment Also a Disability?