Rv
Timeless Travel Trailers
RV Park Reviews :: Home
With summer around the corner, the open road beckons. In that spirit, we present our favorite American road trips from the West to the East. Some are well-known destinations and others are off the beaten path. Several are steeped in history, while a few pursue remote, wild beauty. Best of all, most of these routes make for splendid drives all year long, so you can get out and explore their bounty whenever the mood strikes. So rev your engines . . . and hit the road.
Americas Top 10 Road Trips - StumbleUpon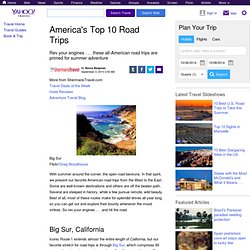 Before you say anything about the content of this article, I hate people who litter. I'll judge you if I think you're too lazy to recycle. I hate pollution and the death of our fragile ecosystems and all the rest. But- with that disclaimer out of the way- Glass Beach in Fort Bragg, California is the incredible result of human wastefulness and the resilience of nature.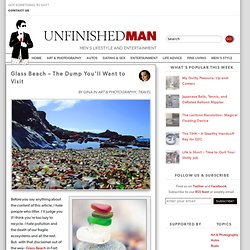 Louisiana RV Travel Trailers & Toy Hauler Dealer sales and servi
Palomino RV - Manufacturer of Quaility RVs since 1968
RVT.com® | RVs For Sale, Used RV, Travel Trailers, Motorhomes, Campers | Traders and Dealers, SELL RVs Online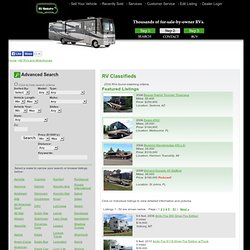 » Be Notified by Email » Sell Your Vehicle » Recently Sold » Services » Customer Service » Edit Listing » Dealer Login Thank you for looking for a used Class A Diesel Prevost for sale on RV Registry! Let us help you find your favorite used Recreational Vehicle. We have a huge database of affordable used Class A Diesel motor homes, such as Prevost and many more. If you want to purchase a used RV for sale by owner, you can't find a better place.
Used Prevost – Class A Motorhomes for Sale | RVRegistry.com
Sisters on the fly,Cowgirl Caravan,fly fishing,trailers,vintage trailers,western bedding
Camping Life Magazine
RV Links