Profile of future education models
Checklist for strong elearning » Making Change. Do you want a checklist you can use to evaluate elearning?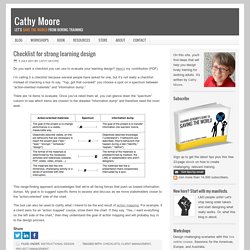 Here's my contribution (PDF). I'm calling it a checklist because several people have asked for one, but it's not really a checklist. Instead of checking a box to say, "Yup, got that covered!" Will We Need Teachers Or Algorithms? Editor's note: This is Part III of a guest post written by legendary Silicon Valley investor Vinod Khosla, the founder of Khosla Ventures.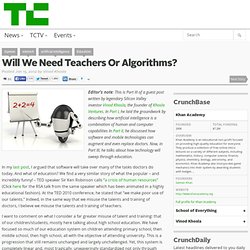 In Part I, he laid the groundwork by describing how artificial intelligence is a combination of human and computer capabilities In Part II, he discussed how software and mobile technologies can augment and even replace doctors. Now, in Part III, he talks about how technology will sweep through education. Guild eBooks: Handbook on Synchronous e-Learning. January 16, 2007 The eLearning Guild's Handbook on Synchronous e-Learning is intended for anyone who wants to produce, lead, or promote live, interactive learning events on the Web.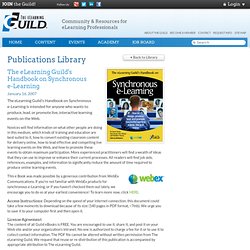 Novices will find information on what other people are doing in this medium, which kinds of training and education are best suited to it, how to convert existing classroom content for delivery online, how to lead effective and compelling live learning events on the Web, and how to promote these events to obtain maximum participation. More experienced practitioners will find a wealth of ideas that they can use to improve or enhance their current processes. All readers will find job aids, references, examples, and information to significantly reduce the amount of time required to produce online learning events. This e Book was made possible by a generous contribution from WebEx Communications.
Online Education. Learning In The Future – Exploring Five Themes. Pedagogy First! Here I go thinking that I can quickly finish this task as I'm on catch up mode big time.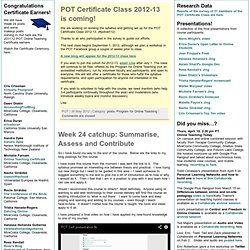 I should have known better!! Having watched the video and read the articles, I am left thinking about Issac Asimov's Foundation series.
---