Cheesecakes
Raspberry Cheesecake Cupcakes. If you enjoy cheesecake, then you will love these cupcakes.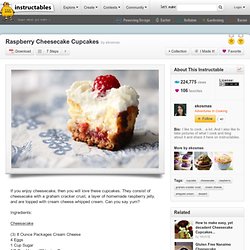 They consist of cheesecake with a graham cracker crust, a layer of homemade raspberry jelly, and are topped with cream cheese whipped cream. Can you say yum? Ingredients: Cheesecake. Twix Cheesecakes – Gingerbread Bagels. Dream Cheesecake - StumbleUpon. Snickers Caramel Cheesecake Cookies.
Happy Thursday!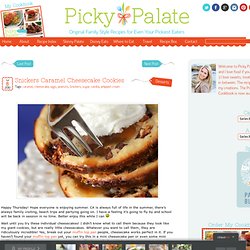 Hope everyone is enjoying summer. CA is always full of life in the summer, there's always family visiting, beach trips and partying going on. I have a feeling it's going to fly by and school will be back in session in no time. Better enjoy this while I can. Dulce de leche Baked Mini Cheesecakes. Take the 2 tins of condensed milk and pierce 2 holes in the top of each tin.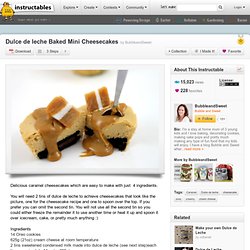 (this step is to reduce the risk of the tins exploding during the cooking process) Place tins of condensed milk into a large deep saucepan with water surrounding them. The water should come up to he top of the condensed milk tins but not lap over the rim (otherwise you will get water into the holes). Bring the water to simmer and cook the tins for 4 hours. Keep adding water to the saucepan so the water remains level with the tops of the tins (you know just ever now and then don't get too uptight about it).
---