ART
Next Level Vincent Van Gogh Cosplay.
Misc/Unusual/Craft. Projects. Pinnochio. Furniture. Sewing. 5 Web Apps for Finding The Perfect Color. Color, one of the seven elements of art, is one of the most important aspects of any design.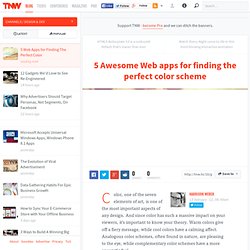 And since color has such a massive impact on your viewers, it's important to know your theory. Warm colors give off a fiery message, while cool colors have a calming affect. Analogous color schemes, often found in nature, are pleasing to the eye, while complementary color schemes have a more energetic feel. GraphicDesignMONSTER. Art masterpieces drawn on an office whiteboard by Bill Taylor.
Sidewalk chalk guy - StumbleUpon. Melted Crayon Art | Unsimple Living. Perhaps I should begin this post by introducing you to my mom, also known as Her Ladyship Craftiness…er, Her Royal Craftiness?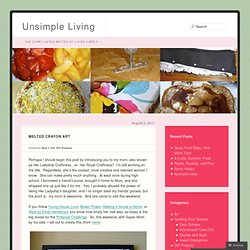 I'm still working on the title. Regardless, she's the coolest, most creative and talented woman I know. You knew i was going to make one. They are all over pinterest....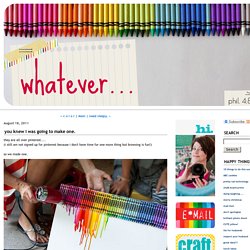 (i still am not signed up for pinterest because i don't have time for one more thing but browsing is fun!) So we made one. i took a box of 64 crayons and took out the blacks and browns.i used another small box and doubled up on the good colors i liked and hot glued them to the top of our canvas. DIY Idea: Rainbow Melted Crayon Art & Man Made DIY | Crafts for Men... - StumbleUpon. Artist and designer Jessica Kerbawy creates these amazing rainbow wall art pieces by gluing a spectrum of crayons on foam core, and then strategically melting them with a heat gun.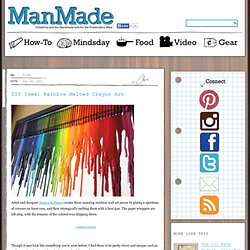 The paper wrappers are left atop, with the remains of the colored wax dripping down. Though it may look like something you've seen before, I find these to be pretty clever and unique, and an update on the playing with melted wax and rainbow techniques. Jessica's prices are actually incredibly reasonable, between $25 and $75 depending on the size. But, it's also something you could try yourself, especially now that it's back-to-school season, and large boxes of crayons will be on sale. How to Make Beautiful Beads From Recycled Newspaper - A Storybook Life. I love finding ways to turn everyday common items, which would otherwise go into the garbage, into beautiful items that everyone can enjoy!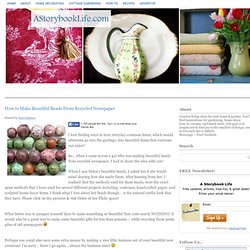 So… when I came across a gal who was making beautiful beads from recycled newspaper, I had to share the idea with you! When I saw Helen's beautiful beads, I asked her if she would mind sharing how she made them. After hearing from her, I realized that the methods used for these beads, were the exact same methods that I have used for several different projects including; costumes, handcrafted paper, and sculpted home decor items. I think what I love about her beads though… is the natural earthy look that they have.
Handcrafted Soapmakers Guild. The beautifully weird world of scientists' tattoos is revealed. Carl Zimmer's newest book — "Science Ink: Tattoos of the Science Obsessed" — is a little different from his previous texts, which have included explorations into some pretty heavy scientific topics, from "Microcosm: E coli and the New Science of Life," to "Evolution, the Triumph of an Idea" and more.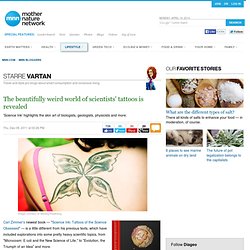 Aside from authoring books, the prolific writer heads up the award-winning science blog on Discover Magazine's website called The Loom. That his most recent book is a gorgeous images-and-essays collection of the tattoos of scientists is a bit of a (pleasant) surprise. iPad Art.
---