After the test
Origami Sun. How to make 3D paper ball ornaments. I love 3D paper things.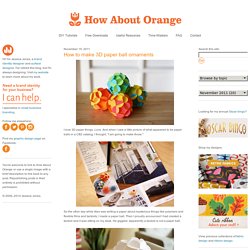 Love. And when I saw a little picture of what appeared to be paper balls in a CB2 catalog, I thought, "I am going to make those. " So the other day while Alex was writing a paper about mysterious things like polymers and flexible films and tactoids, I made a paper ball. Then I proudly announced I had created a tactoid and it was sitting on my desk. He giggled. Paper gems (+ templates) By Kate on November 19, 2011 This has got to be one of my favourite projects to date…which is a good job because I nearly broke my brain putting the templates together!!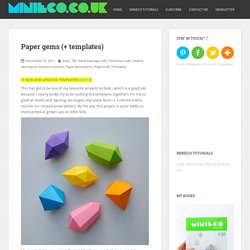 I'm not so good at maths and figuring out angles (my lovely Mum is a retired maths teacher so I should know better!). Extraordinary Insect Origami. Velociraptor - diagram.
---