Influencer
HOW TO: Activate Your Brand's Super Influencers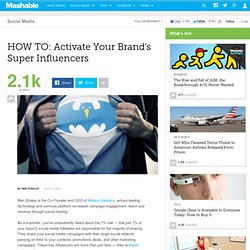 Ben Straley is the Co-Founder and CEO of Meteor Solutions, whose leading technology and services platform increases campaign engagement, reach and revenue through social sharing. As a marketer, you've undoubtedly heard about the 1% rule — that just 1% of your brand's social media followers are responsible for the majority of sharing.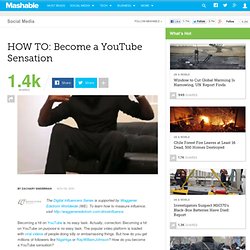 HOW TO: Become a YouTube Sensation
The Digital Influencers Series is supported by Waggener Edstrom Worldwide (WE). To learn how to measure influence, visit http://waggeneredstrom.com/driveinfluence. Becoming a hit on YouTube is no easy task.
Accelerating Spheres of Influence |
The digital economy is transforming the lives of people and organizations. There is a revolution in media, market relations and consumer behavior. Also there is a revolution of rising expectations by crowds of people who are rejecting old business philosophies and outdated management practices. Revolutions create change as changes accelerate through spheres of influence. Revolutions create buzz because the human network is attracted to changes that create meaningful value.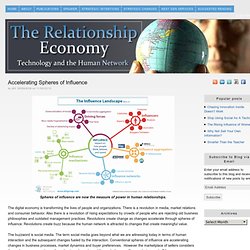 35 ways to profit by doing things differently online | RADSMARTS
Following the leader isn't always the most profitable way forward.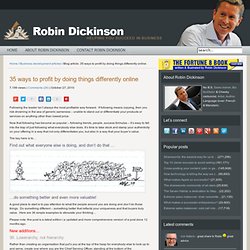 INFLUENCERS FULL VERSION on Vimeo