Screencasting
Jing
Screencasting on the Mac - Screenflow 2 vs Camtasia:mac - The Di. Screenflow 2.0 came out earlier this week, so I now have production copies of it and Camtasia:mac.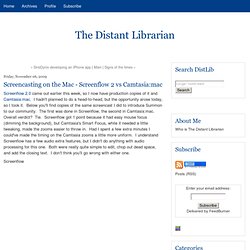 I hadn't planned to do a head-to-head, but the opportunity arose today, so I took it. Below you'll find copies of the same screencast I did to introduce Summon to our community. The first was done in Screenflow, the second in Camtasia:mac. Mac Screencasting. Screen Sharing Tools and Technology: A Mini-Guide - Online Colla. What is Screen Sharing?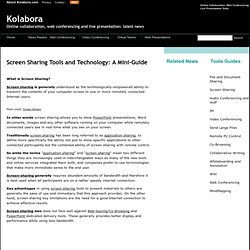 Screen sharing is generally understood as the technologically-empowered ability to transmit the contents of your computer screen to one or more remotely connected Internet users. Photo credit: Screen Stream. ScreenFlow - Overview. Thumbstrips.
---