Screencasting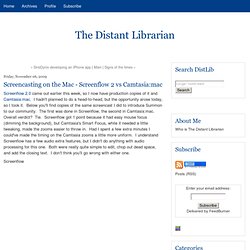 Screencasting on the Mac - Screenflow 2 vs Camtasia:mac - The Di
Screenflow 2.0 came out earlier this week, so I now have production copies of it and Camtasia:mac. I hadn't planned to do a head-to-head, but the opportunity arose today, so I took it. Below you'll find copies of the same screencast I did to introduce Summon to our community. The first was done in Screenflow, the second in Camtasia:mac.
The server encountered an internal error or misconfiguration and was unable to complete your request. Please contact the server administrator, webmaster@macscreencasting.skillcasting.com and inform them of the time the error occurred, and anything you might have done that may have caused the error. More information about this error may be available in the server error log. Additionally, a 500 Internal Server Error error was encountered while trying to use an ErrorDocument to handle the request.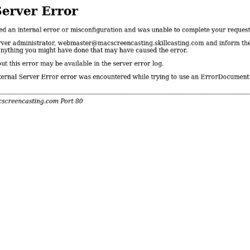 Mac Screencasting
Screen Sharing Tools and Technology: A Mini-Guide - Online Colla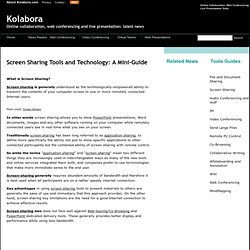 What is Screen Sharing? Screen sharing is generally understood as the technologically-empowered ability to transmit the contents of your computer screen to one or more remotely connected Internet users. Photo credit: Screen Stream
Version 1.7 After three years and nearly 1 million downloads it is time for the team to move on to other projects. The great news is that instead of shutting down or abandoning ThumbStrips we are going to hand it over to you – our passionate users – to create the future. If you are interested in taking a lead role in the open source effort please email us at thumbstrips@gmail.com or head on over to the project page at SourceForge.net - http://sourceforge.net/projects/thumbstrips/ - to become a project admin.
Thumbstrips