Humour
Welcome The British Cartoon Archive is located in Canterbury at the University of Kent's Templeman Library. It has a library, archive, and exhibition gallery, and is dedicated to the history of British cartooning over the last two hundred years. The BCA holds the artwork for more than 150,000 British editorial, socio-political, and pocket cartoons, supported by large collections of comic strips, newspaper cuttings, books and magazines.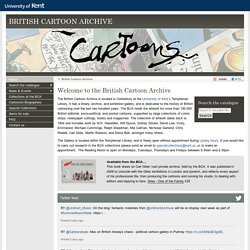 "4 Stars and Editors Choice." MacUser Dec. 2013 "Awesome!... It's intuitive and it has a wider selection of title treatments and templates - love the retro look!" Chris Shoemaker, Co-Founder of Freshi Media "Outstanding."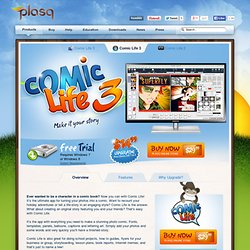 Comic Life - Version 1.4
The Cartoon Strip Creator - Create, Publish, Share, Discuss!
Questionable Content: New comics every Monday through Friday
Play films - Focus on Animation - ONF