Purses
Furoshiki gift wrapping. Book Clutch!! | conduit press. So, I've been talking about this 'new work'/new line/new idea thing for quite some time.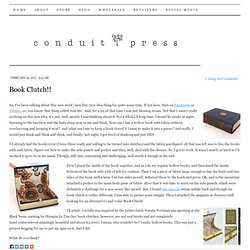 If not here, then on Facebook, or Twitter, or, you know, that thing called 'real life'. And, for a lot of that time I was just blowing steam. Not that I wasn't really working on this new idea, it's just, well, mostly I was thinking about it. For a REALLY long time. DIY Book Clutch. I love things that are quirky, and if they boarder on the nerdy side of quirky I love them even more.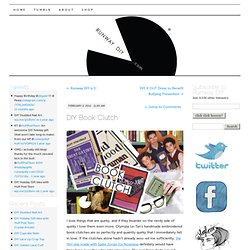 Olympia Le-Tan's handmade embroidered book clutches are so perfectly and quaintly quirky that I immediately fell in love. If the clutches alone hadn't already woo-ed me sufficiently, the film she made with Spike Jonze for Nowness definitely would have tipped me over the edge into obsession. DIY scarf bag (Hermes Knotting Cards) (topshop dress, asos cuff) I've always been attracted to beautiful scarves, but I usually do the same old thing… simply wrap them around my head.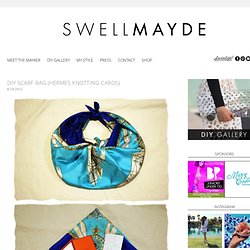 Last Christmas, I received these Hermes Knotting Cards that teach you an endless amount ways to accessorize with a scarf. They are so inspiring! DIY envelope clutch. (vintage romper, river island feather headband) I've been wanting an oversized clutch for a while now, especially since I laid eyes on that Celine clutch shot by Tommy Ton for style.com.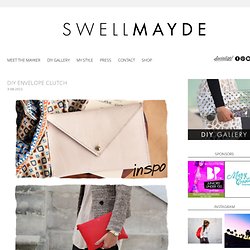 Its minimalism is so beautiful. Then, I saw the Clare Vivier La Pochette on ofakind.com and instantly knew what my next DIY would be.
---