Tools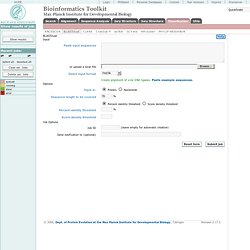 BLASTclust
This website is optimized for Mozilla , Netscape 8 and Opera 8 . Show results of job: Recent jobs: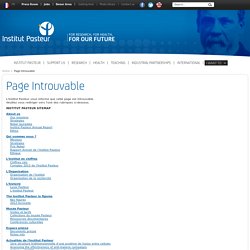 Vous avez essayé d'accéder à l'annuaire, une section du serveur www.pasteur.fr qui n'est pas ouverte au public. Cette section ne peut être consultée que depuis les systèmes informatiques situés sur le réseau de l'Institut Pasteur. You have tried to access the directory, a non public area of the www.pasteur.fr server. We are sorry, but these pages may only be accessed from clients located on the Institut Pasteur's campus network. Si vous le désirez, vous pouvez écrire à allo@pasteur.fr pour demander des renseignements.
Annuaire non accessible
SoftBerry - BPROM
St. Louis, MO - March 5, 2013 BioReliance Acquires Rights to Big Blue ® Colonies and Cell Lines from Agilent Sigma-Aldrich Corporation (NASDAQ: SIAL) today announced that BioReliance® ( www.bioreliance.com ), the biologics and early development services business under SAFC® ( www.safcglobal.com ), has signed an agreement to acquire the colonies required for the Big Blue® transgenic rodent mutation (TRM) assay and to obtain a license to its associated trademark from Agilent Technologies. Read More France - April 9, 2012 Sigma-Aldrich Completes Acquisition of BioReliance Sigma-Aldrich Corporation (NASDAQ: SIAL), a leading Life Science and High Technology company, announced it has completed its acquisition of BioReliance Holdings, Inc. , a leading provider of global biopharmaceutical testing services, from Avista Capital Partners for $350 million in cash, subject to normal post-closing adjustments.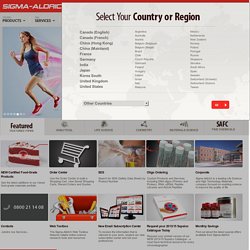 Sigma-Aldrich Home Page - France
IBIVU - Vrije Universiteit - Programs
Linker Database
PEC (Profiling of E.coli Chromosome)
Reverse Complement
Salut David, tu as déjà utilisé wolfram ? Ils essayent de percer dans le monde universitaire / recherche. by nicolas Oct 12
Genome Atlas - 3.0 (beta)
Mozilla Firefox
Home | Papers | Software | Web Tools | Courses | News and Press | Presentations | Photos | People | Lab Openings | Contact | Links Pre-Sequence Organism Escherichia coli Other species 16S rRNA Sequence [?] Target Translation Initiation Rate [?]
Voigt Lab - UCSF