Blogs
CYCLING
La F60 JOAN di Freitag è una borsa da donna molto funzionale, puoi usarla a tracolla o a mano, puoi tirare il cinturino per aumentare lo spazio o legarci degli oggetti, ma soprattutto puoi tirar fuori dalla tasca zip due fascette che ti permetteranno di legarla alla tua bicicletta. Praticissima, guardala in azione nel video girato a a New York, Berlino, Amburgo, Colonia, Vienna, Zurigo, Parigi, Roma, ... Dopo il successo dell'anno scorso, torna "Scatto Fisso Forgood", edizione 2011. Da domani fino al 10 dicembre una bici a scatto fisso realizzata con amore da Biascagne su telaio vintage Bottecchia verrà messa all'asta su eBay, base d'asta 222,22 euro. l'intero ricavato andrà alla Citta della Speranza di Padova, associazione che dal 1994 sostiene la ricerca nel campo delle leucemie infantili e aiuta le famiglie. Tutte ...
That time has arrived. Time to pack the panniers and ride in the sunset…well not quite, but in a couple of days, along with a crew of London couriers, i'll be heading off to Paris for Panamexperience 2, the pre-event to the Cycle Messengers World Championships in Lausanne. I'm very much looking forward to hit the homeland and ride my new road bike, first on the streets of the French capital then, get on the country roads all the way to Lausanne. Once there, we are expecting amazing scenery and a top notch courier weekend with a main race over the 1000 hills of Lausanne, partying with the world courier family and an opportunity to raise funds for the LCEF. We'll be representing and holding shop to sell the LCEF merchandise and link up with other messengers working on similar initiatives.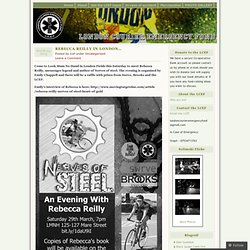 London Courier Emergency Fund
A commercial we have been working on with Andrew Low and Massan. Enjoy. Music: Bobby Beausoleil, The Lucifer Rising Suite "Part VI" lowbicycles.com/ massansf.tumblr.com/ low bicycles is a small manufacturer of high quality, handmade aluminum racing frames, right here in san francisco, ca. Our designs reflect a passion for the sport, the craft, and the [...] Macaframa's 2011 Bicycle Film Festival entry with a few new bits peppered in.
Macaframa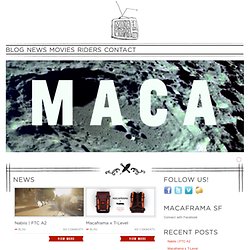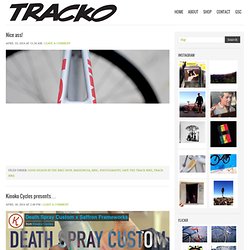 Tracko
figured I might as well bring up the Tire Tread Lights at Golden Saddle Cyclery. They were designed and built by Kyle Kennedy and Luis Garcia(friends of Golden Saddle Cyclery), and have become one of the most talked about pieces in the shop. Those two solved the lighting problem we'd had since opening the shop, by producing affordable lighting that would illuminate the whole shop, but not look like we spent the afternoon shopping at Ikea.
When you're a parent, you have to answer a lot of questions. Sometimes they're profound questions, like "What is God?" Or, sometimes they're mundane questions, like "Where do hot dogs come from?"
Bike Snob NYC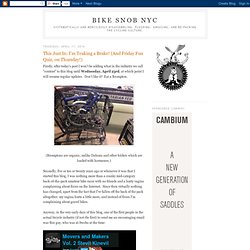 * MASHSF *