Mindjet
Media Center
Saba - Strategic Human Capital Management Solutions for Enterpri
unnamed pearl
Alltop - Top Mind Mapping News
Here's a time-saving feature in both MindManager for Windows and Mac that will help you build better maps with less time and effort. It's a feature called Map Parts .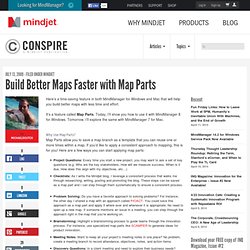 The Mindjet Blog » Build Better Maps Faster with Map Parts
The Power Of Mind Mapping - Forbes.com
Gain Control
Making it all work – with MindManager « The Mindjet Blog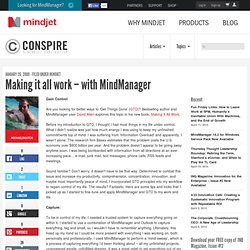 The Mindjet Blog » 20+ Resources to Become a Better Mind Mapper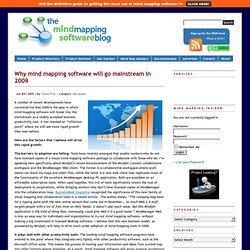 Why mind mapping software will go mainstream in 2009 - Mind Mapp
A number of recent developments have convinced me that 2009 is the year in which mind mapping software will break into the mainstream as a widely accepted business productivity tool. It has reached an "inflection point" where we will see more rapid growth than ever before. Here are the factors that I believe will drive this rapid growth: The barriers to adoption are falling: Tools have recently emerged that enable workers who do not have licensed copies of a major mind mapping software package to collaborate with those who do.
Anthony "Tony" Peter Buzan ( pron.: / ˈ b uː z ən / ; born 2 June 1942) is an English author and educational consultant. He is a proponent of the techniques of Mind Mapping [ 1 ] and mental literacy . [ edit ] Background Buzan was born in Palmers Green , Enfield , Middlesex . He is an alumnus of Kitsilano Secondary School in Vancouver , where he was Head Boys Prefect 1959-60.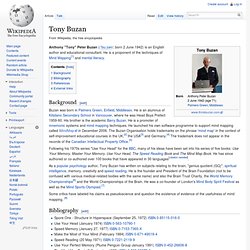 Tony Buzan