Inspiration
ZOMBIE PORTRAIT a drawing of a drawing of a drawing... How to make a scratch off lottery ticket? You probably know the scratch off lottery tickets?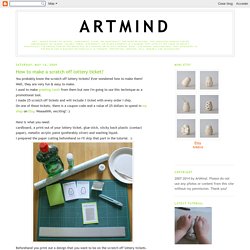 Ever wondered how to make them? Well, they are very fun & easy to make.I used to make greeting cards from them but now I'm going to use this technique as a promotional tool.I made 25 scratch off tickets and will include 1 ticket with every order I ship.On one of those tickets, there is a coupon code and a value of 25 dollars to spend in my shop on Etsy. Waaaahhh, exciting! :) Here is what you need:cardboard, a print-out of your lottery ticket, glue stick, sticky back plastic (contact paper), metallic acrylic paint (preferably silver) and washing liquid.I prepared the paper cutting beforehand so I'll skip that part in the tutorial. :) The BEST Play-Dough Recipe.
Have you ever made play dough and it just fell apart??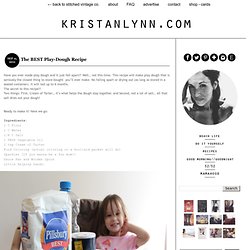 Well… not this time. This recipe will make play dough that is seriously the closest thing to store-bought you'll ever make. No falling apart or drying out (as long as stored in a sealed container). Most gawked all-time. 40 Free Tutorials on Advanced Drawing Techniques. The traditional form of drawing and sketching is a highly sought after skill.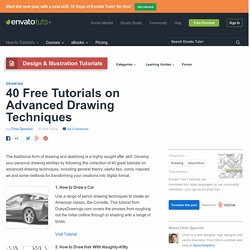 Develop your personal drawing abilities by following this collection of 40 great tutorials on advanced drawing techniques, including general theory, useful tips, comic inspired art and some methods for transforming your creations into digital format. 1. How to Draw a CarUse a range of pencil drawing techniques to create an American classic, the Corvette.
Videos
Hand drawings, made using a pencil. Carved Book Landscapes by Guy Laramee. (click images for detail) For the better part of three decades multidisciplinary artist Guy Laramee has worked as a stage writer, director, composer, a fabricator of musical instruments, a singer, sculptor, painter and writer.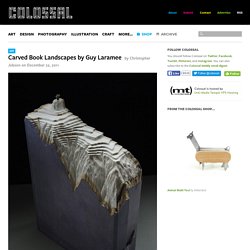 Among his sculptural works are two incredible series of carved book landscapes and structures entitled Biblios and The Great Wall, where the dense pages of old books are excavated to reveal serene mountains, plateaus, and ancient structures. Of these works he says: So I carve landscapes out of books and I paint Romantic landscapes.
---