Secular Study
Hawai'i Pacific University Pipeline Login - powered by SunGard Higher Education
University of California - Berkeley | Video Courses on Academic Earth
Brian Harvey | Academic Earth
About University of California - Berkeley Founded in 1868 on the San Francisco Bay, UC Berkeley is the flagship campus of the University of California and one of the world's most prestigious public universities. The university is divided into 14 schools and colleges, further separated into 130 academic departments offering degree programs from the undergraduate to doctoral level. Cal offers renowned programs through the highly ranked Haas School of Business, College of Engineering, School of Law, and Goldman School of Public Policy. Notable alumni include novelist Jack London, former Supreme Court justice Earl Warren, actor Gregory Peck, and current California governor Jerry Brown.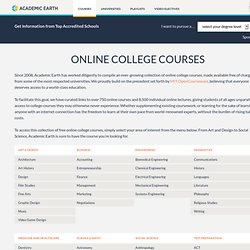 The Structure and Interpretation of Computer Programs | Berkeley Video Course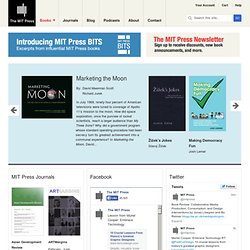 Graham Allison Robert D. Blackwill When Lee Kuan Yew speaks, presidents, prime ministers, diplomats, and CEOs listen. Lee, the founding father of modern Singapore and its prime minister from 1959 to 1990, has honed his wisdom during more than fifty years on the world stage. Almost single-handedly responsible for transforming... Illah Reza Nourbakhsh With robots, we are inventing a new species that is part material and part digital.
Structure and Interpretation of Computer Programs, 2nd Edition