HTML 5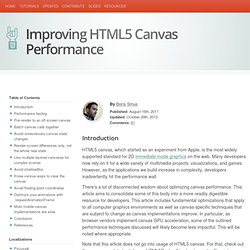 Introduction
Oh look – a squirrel. Click to view full-screen…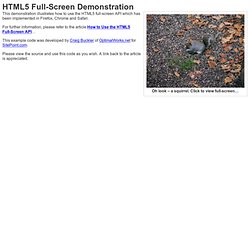 HTML5 Full-Screen Demonstration
User agents are not required to present HTML documents in any particular way. However, this section provides a set of suggestions for rendering HTML documents that, if followed, are likely to lead to a user experience that closely resembles the experience intended by the documents' authors. So as to avoid confusion regarding the normativity of this section, RFC2119 terms have not been used.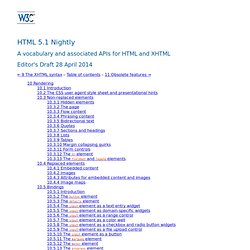 10 Rendering — HTML5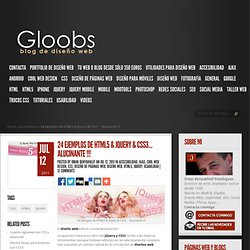 24 Ejemplos de HTML5 & jQuery & CSS3… Alucinante !!! El diseño webestá en constante evolución.
24 Ejemplos de HTML5 & jQuery & CSS3… Alucinante !!! | Blog de Diseño Web
Labs - Joe Critchley • Interface Developer
JavaScript® (often shortened to JS) is a lightweight, interpreted, object-oriented language with first-class functions, most known as the scripting language for Web pages, but used in many non-browser environments as well such as node.js or Apache CouchDB.
Holas
Tipos de fuentes en css « Don Estándares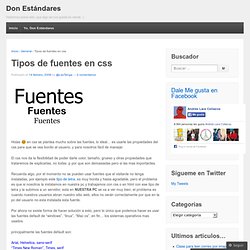 El Centro de HTML5 por SourceForge y Microsoft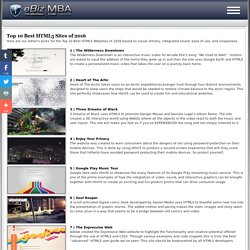 Here are our editor's picks for the Top 10 Best HTML5 Websites of 2014 based on visual artistry, integrated sound, ease of use, and uniqueness. 1 | The Wilderness Downtown | Arcade Fire The Wilderness Downtown is an interactive music video for Arcade Fire's song "We Used to Wait". Visitors are asked to input the address of the home they grew up in and then the site uses Google Earth and HTML5 to create a personalized music video that takes the user on a journey back home.