Buddhism
Self Improvement. Buddha's Wheel of Life. Tricycle | Buddhist Wisdom, Meditation, and Practices for Daily Life. Buddhism and the Brain. Credit: Flickr user eschipul Over the last few decades many Buddhists and quite a few neuroscientists have examined Buddhism and neuroscience, with both groups reporting overlap.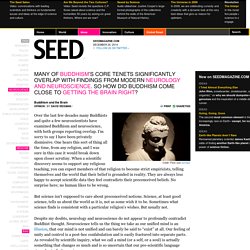 I'm sorry to say I have been privately dismissive. Buddhist Quotes and Saying. Buddhist Geeks | Discover the Emerging Face of Buddhism. 9 Mindfulness Rituals to Make Your Day Better | zen habits. "Smile, breathe and go slowly." - Thich Nhat Hanh, Zen Buddhist monk Post written by Leo Babauta.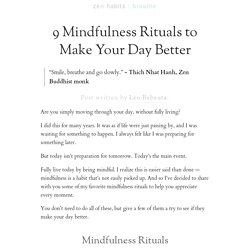 Are you simply moving through your day, without fully living? The Dali Lama's Rules. 21st Century Pedagogy | Conciencia Colectiva | Scoop.it. Even if you have a 21st Century classroom(flexible and adaptable); even if you are a 21st Century teacher ; (an adaptor, a communicator, a leader and a learner, a visionary and a model, a collaborator and risk taker) even if your curriculum reflects the new paradigm and you have the facilities and resources that could enable 21st century learning – you will only be a 21st century teacher if how you teach changes as well.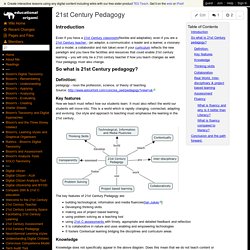 Your pedagogy must also change. Definition: pedagogy - noun the profession, science, or theory of teaching. Source:
---