Animals
Teach the Children Well-Animals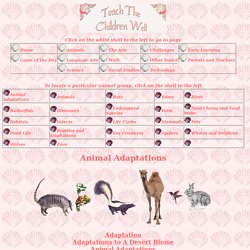 AdaptationAdaptations to A Desert BiomeAnimal AdaptationAnimal AdaptationsAnimal Adaptations and SurvivalAnimal Adaptations GameAnimal Adaptations E-SafarisAnimal CamouflageAnimal DiversityAnimals and AdaptationAnimals, Adaptation and the Galápagos IslandsThe Body ChangersBuild a BeastCamouflageDirtmeister's Animal AdaptationsThe Evolution GameHot or ColdHow Animals Meet Their NeedsHow Do Animals Cope With Winter?
Mimicry
Camoflauge in Animals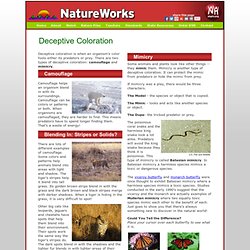 Endangered Species Guide
Rainforest Animals
Wildlife & Nature Videos | Clips | Photos | Programmes - itvWILD
Animals
The Food Chain Every living thing needs energy in order to live.
Food Chain - Kid's Corner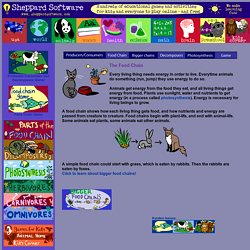 Food Chains and Food Webs
The order that animals feed on other plants and animals is called a food chain.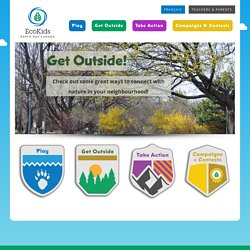 Chain Reaction - Build a Food Chain
Animal Planet :: Map of World Biomes
Kids' Planet ESPECIES Animal Fact Sheets
The Wild Classroom: Biology Videos and Podcasting via Ecogeeks