Cyclechic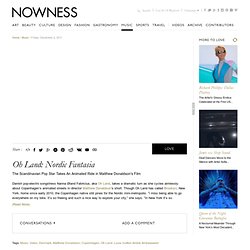 Oh Land: Nordic Fantasia
Danish pop-electro songstress Nanna Øland Fabricius, aka Oh Land , takes a dramatic turn as she cycles aimlessly about Copenhagen's animated streets in director Matthew Donaldson 's short. Though Oh Land has called Brooklyn , New York, home since early 2010, the Copenhagen native still pines for the Nordic mini-metropolis.
Lately, there has been some discussion in the comments about whether drivers display more courtesy when cyclists ride upright bicycles and dress in "regular" clothing.
The Mary Poppins Effect?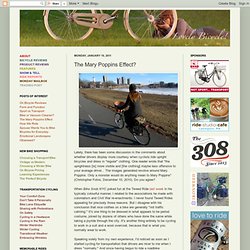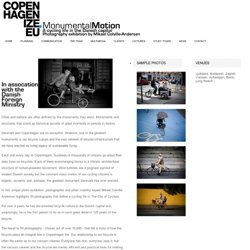 Monumental Motion - A Cycling Life in the Danish Capital - Mikael Colville-Andersen
Cities and nations are often defined by the monuments they erect. Monuments and structures that stand as historical records of great moments or periods in history.
Oh bicycles, just a few short years ago you were used as teen-film short hand for the daggy kid in school, but now, thanks to a series of crisises from fuel, to obesity to economics, you are once again the final word on chic. 5 rules for riding on bikes in heels - Blogs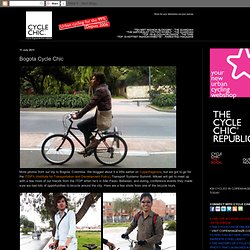 More photos from our trip to Bogotá , Colombia.
Cycle Chic™ - The Original from Copenhagen.: Bogota Cycle Chic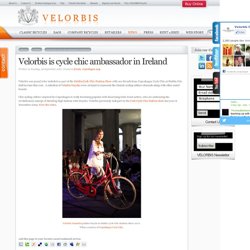 <div class="global-site-notice noscript"><div class="notice-inner"><p><strong>JavaScript seems to be disabled in your browser.</strong><br />You must have JavaScript enabled in your browser to utilize the functionality of this website. </p></div></div>
Bicycle News | Velorbis Classic Bicycles
COMMERCE STREET, Alex Williams, writer at the New York Times, and Joanna Goddard, writer and creator of A Cup of Jo , with their son, Toby for Downtownfrombehind.
downtownfrombehind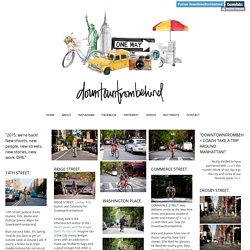 Cycle Style Auckland on Vimeo
Iconic bicycle designs through the ages – in pictures | Environment
Bicycle Paintings, by Taliah Lempert
Bicycle Wine Rack
The Tweed Run on Vimeo
New York RideStyle Fashion Show 2011 on Vimeo