Cyclechic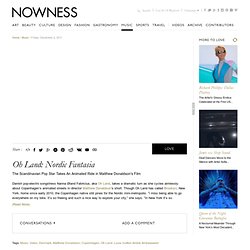 Oh Land: Nordic Fantasia
Danish pop-electro songstress Nanna Øland Fabricius, aka Oh Land, takes a dramatic turn as she cycles aimlessly about Copenhagen's animated streets in director Matthew Donaldson's short. Though Oh Land has called Brooklyn, New York, home since early 2010, the Copenhagen native still pines for the Nordic mini-metropolis.
Lately, there has been some discussion in the comments about whether drivers display more courtesy when cyclists ride upright bicycles and dress in "regular" clothing.
The Mary Poppins Effect?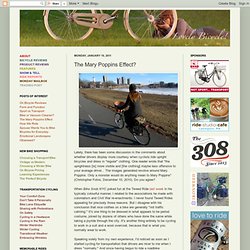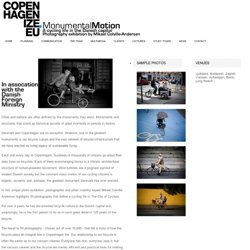 Monumental Motion - A Cycling Life in the Danish Capital - Mikael Colville-Andersen
Cities and nations are often defined by the monuments they erect. Monuments and structures that stand as historical records of great moments or periods in history.
5 rules for riding on bikes in heels - Blogs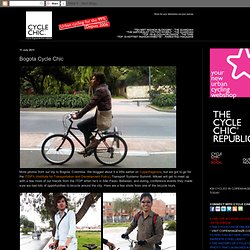 More photos from our trip to Bogotá, Colombia.
Cycle Chic™ - The Original from Copenhagen.: Bogota Cycle Chic
COMMERCE STREET, Alex Williams, writer at the New York Times, and Joanna Goddard, writer and creator of A Cup of Jo, with their son, Toby for Downtownfrombehind.
downtownfrombehind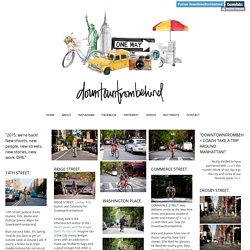 Cycle Style Auckland on Vimeo
Iconic bicycle designs through the ages – in pictures | Environment
Bicycle Paintings, by Taliah Lempert
Five Spring Bicycles
Bicycle Wine Rack
The Tweed Run on Vimeo
New York RideStyle Fashion Show 2011 on Vimeo