Business
Business | Nectar points for small businesses. You Can Have More Than One Mentor. When starting out in your career, having a mentor can help lead you in the right professional direction.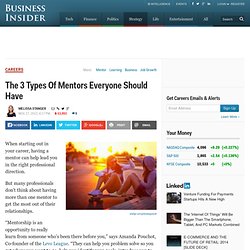 But many professionals don't think about having more than one mentor to get the most out of their relationships. "Mentorship is an opportunity to really learn from someone who's been there before you," says Amanda Pouchot, Co-founder of the Levo League. "They can help you problem solve so you get where you want to go, help you identify your goals, introduce you to people." Pouchot recommends that everyone should have three different kinds of mentors: 1. Daily deals sites: 10 tips for small businesses. By The Startups Team Updated: Oct 3, 2013 Published: Nov 24, 2011 Voucher sites have come under heavy criticism this week for over-selling coupons, leaving small businesses in a position where they can't honour the deal without the risk of bankruptcy.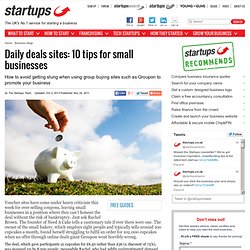 Just ask Rachel Brown. The founder of Need A Cake tells a cautionary tale if ever there were one. The owner of the small bakery, which employs eight people and typically sells around 100 cupcakes a month, found herself struggling to fulfil an order for 102,000 cupcakes when an offer through online deals giant Groupon went horribly wrong.
Electronic Signature & Online Digital Signatures | DocuSign. DocuSign Overview. P2P. Finance. Large Businesses. Internet Marketing. Web. Startups. Ctrostle.
---