Inspiration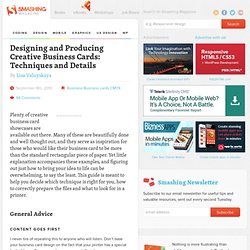 Plenty of creative business card showcases are available out there.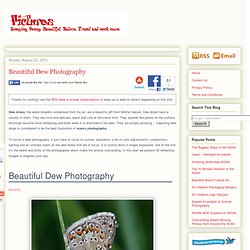 Dew drops , the water droplets condensed from the air, are a beautiful gift from Mother Nature.
Beautiful Dew Photography | Amazing, Funny, Beautiful, Nature, Travel and much more...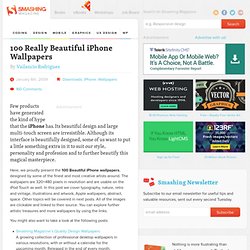 100 (Really) Beautiful iPhone Wallpapers - Smashing Magazine
Few products have generated the kind of hype that the iPhone has.
Mood Board - Recherche Google
VECTORLOUNGE DUNE I Graphic Jams & Collaborations Amicales
Le Vectorlounge Dune est un rendez-vous hebdomadaire (tous les Mercredis) proposé par Le Dune (18 av. Claude Vellefaux à Paris) au cours duquel les graphistes (au sens large, ce qui inclut Web Designers , Illustrateurs , Motion Designers , Photographes et autres passionnés de l'image), qu'ils soient débutants ou confirmés, sont invités à venir réaliser une créa en live en un temps limité (30 mn maxi ou suivant les contraintes de la session) mais toujours dans une ambiance sympathique et relax. Les Sessions retransmises sur grand écran permettent à chacun de voir la créa se construire et de découvrir fonctionnalités et astuces sur les différents softs (Flash, Photoshop, Illustrator, After ...) mais aussi et surtout de rencontrer les artistes et de discuter avec eux langoureusement accoudés au bar.
Posté dans Général avec pour thème Digital Painting le mai 19th, 2009 Je tiens à vous présenter un projet dont je fais partie : une nouvelle communauté qui vient de naître sur la toile, Lascopainters qui a pour objectif de rassembler les peintres traditionnels et numériques francophones sous un même fanion. Après la naissance de l'idée du projet sur des forums, quelques artistes ( Jouey, Operion, Onii, Asahi, CSZ…. ) ont décidé de réaliser ce projet.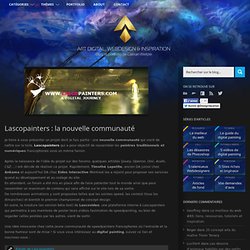 Lascopainters : la nouvelle communauté « Design Spartan