Vegetable
Heston Blumenthal's soil salad.
Garden salad with sauce gribiche recipe | Life and style | guardian.co.uk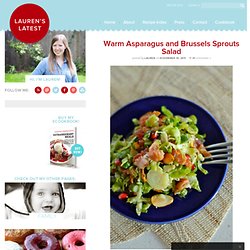 Warm Asparagus and Brussels Sprouts Salad
Let the Thanksgiving recipes roll! Today, I'm featuring an easy and delicious salad that takes no time at all to whip up that will mesh swimmingly with the other items you're serving at your Thanksgiving meal. It's colorful, warm and inviting.