Fabrication
Concrete, as most folks know, is strong under compression but weak under tension, and is commonly strengthened by casting it around, e.g. a grid of steel reinforcing bar ("re-bar").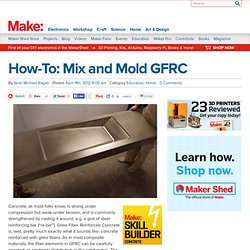 How-To: Mix and Mold GFRC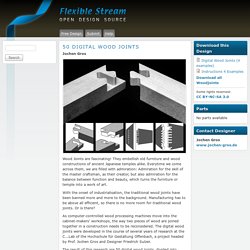 Wood Joints are fascinating! They embellish old furniture and wood constructions of ancient Japanese temples alike.
Live 3D Teleconferencing
Pamper Your Tools | MachinistBlog.com