Blagoblogs
November 2008. Ten Things I Want To Tell Teenage Girls | Kate Conner. UPDATE: Ten Things I Want To Tell Teenage Girls is going to be a book!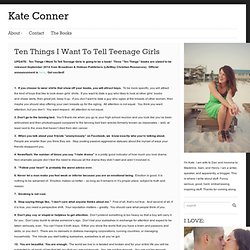 Three "Ten Things" books are slated to be released September 2014 from Broadman & Holman Publishers (LifeWay Christian Resources). Official announcement is here. Get excited! 1. If you choose to wear shirts that show off your boobs, you will attract boys. FUCK! i'm in my twenties. Goodmorning & Goodnight | A refreshing dose of interesting.
I Wrote This For You. Voluntary versus Involuntary Socialism. Since my conversion to a conservative perspective on political economy over the past few years, I have thought a lot about why so many theologians and Christian academics in general are so head over heels in love with the ideas of Karl Marx and the continual expansion of the welfare state.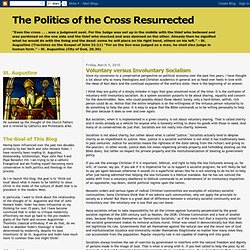 Here is the beginning of an answer. I think they are guilty of a simply mistake in logic that goes unnoticed most of the time. It is the confusion of voluntary with involuntary socialism.
---