Games
VG247
Los responsables de Halo pretenden reinventar el futuro del entretenimiento 343 Industries, los responsables de Halo, se encuentran trabajando en nueva tecnología de próxima generación de las que van hacer uso, presumiblemente, para la nueva entrega de Halo. Actualmente desde el equipo de desarrollo están buscando a un ingeniero del software para trabajar en el universo de su popular franquicia de Halo. Para ello, aclaran que desde el equipo están trabajando "en la construcción de la próxima generación de sistemas de desarrollo para llevar aún más lejos el universo de Halo". A este ingeniero de desarrollo de software le exigen que tenga una gran experiencia, para así poder formar parte "de...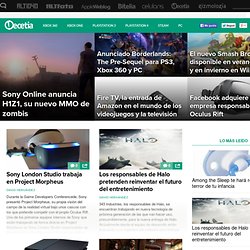 Ecetia
Video Games, Cheats, Walkthroughs, Game Trailers, Reviews, News, Previews & Videos at IGN
GameSpy: Video Games, PC, Xbox 360, PS3, Wii, DS, PSP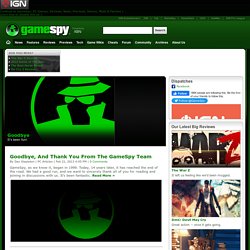 Outstanding: StarCraft Universe Launches By Taylor Cocke | PC News | Feb 19, 2013 10:22 AM | 11 Comments Remember World of StarCraft? How about StarCraft Universe? If you remember one of those, you remember them both, because they're the same game, just renamed after some legal disputes with Blizzard.
Video Game Trailers for Wii, PSP, Xbox, PS3 & More | Upcoming Video Games
Since we've relaunched GameTrailers.com, some of the pages you have gotten used to over the years may have changed. To help find what you're looking for, take a look at our sitemap! Need Help?Head over to our FAQ page! Publishers/DevelopersIf you have questions about the site or a piece of media that you would like included on gametrailers.com, we would love to hear from you.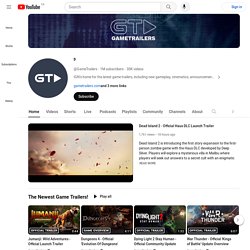 GameSpot is your go-to source for video game news, reviews, and entertainment
Video Game Reviews, Articles, Trailers and more at Metacritic