Internet & Web Learning Guides
Home. Share what you know. 25+ Universities offering Free Courses Online. Open courseware offered by top universities allow self-learners to access high quality educational materials for no cost.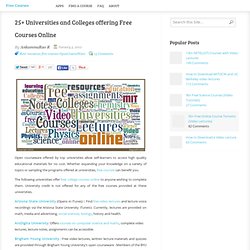 Whether expanding your knowledge on a variety of topics or sampling the programs offered at universities, free courses can benefit you. The following universities offer free college courses online to anyone wishing to complete them. A resource for open web HTML5 developers. How The Web Works (Overview) - Continuations. Tech Tuesday: How The Web Works (Overview) As promised at the end of last year's Tech Tuesday, we are starting this year with a cycle on how the web works.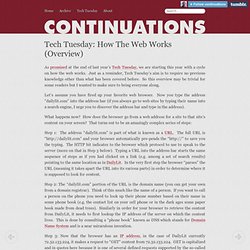 Just as a reminder, Tech Tuesday's aim is to require no previous knowledge other than what has been covered before. So this overview may be trivial for some readers but I wanted to make sure to bring everyone along. 20 Things I Learned About Browsers and the Web.
---