Internet & Web Learning Guides
Open courseware offered by top universities allow self-learners to access high quality educational materials for no cost. Whether expanding your knowledge on a variety of topics or sampling the programs offered at universities, free courses can benefit you. The following universities offer free college courses online to anyone wishing to complete them.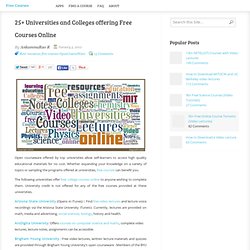 Tech Tuesday: How The Web Works (Overview) As promised at the end of last year's Tech Tuesday, we are starting this year with a cycle on how the web works. Just as a reminder, Tech Tuesday's aim is to require no previous knowledge other than what has been covered before. So this overview may be trivial for some readers but I wanted to make sure to bring everyone along.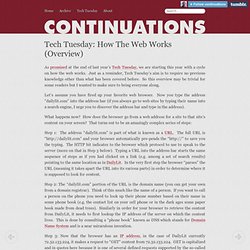 How The Web Works (Overview) - Continuations