Digital Profile Design
100+ Tips on Creating an Effective Online Portfolio. Online portfolios are one of a freelancer's greatest marketing tools.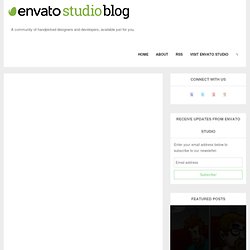 You can reference it in your business cards, promotional campaigns, email signatures, and clients can find you on their own through search engines – generating you new business. Your portfolio is the face of your business and needs to communicate well on its own online. Wp-content/uploads/2011/07/Resume-of-Matthew-Epstein-Product-Marketer-Digital-Strategist.pdf. Jobrary - Resume & Portfolio Management Made Simple. 40 Stunningly Creative Resume Designs on DeviantArt. Recently I wrote an article on resume/CV templates available for free, or to purchase, from all across the web.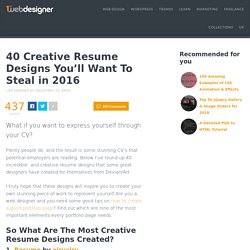 They ranged from print media, to fully fledged, CMS-run pages. That's all fine and well, and they are all fantastic templates, but what if you want to express yourself through your CV? Plenty people do, and the result is some stunning CV's that potential employers are reading. Image Conscious - Free Online Graphic Design Tools. A comprehensive collection of free online tools and resources that virtually anyone can use to enhance their creative design projects either at work or home.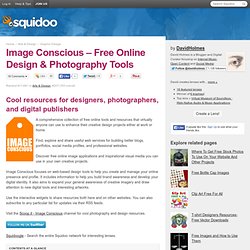 Find, explore and share useful web services for building better blogs, portfolios, social media profiles, and professional websites. Discover free online image applications and inspirational visual media you can use in your own creative projects. Image Conscious focuses on web-based design tools to help you create and manage your online presence and profile. It includes information to help you build brand awareness and develop your digital identity. It also aims to expand your general awareness of creative imagery and draw attention to new digital tools and interesting artworks.
---