Social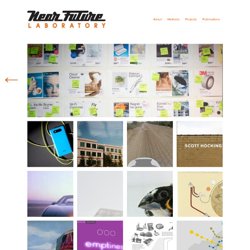 Understand, assess, share, foresee and create | Lift lab
© 2012 Nicolas. All rights reserved. Sorry for the silence here but the last few weeks have been super hectic because of various projects. So, as a quick summary of what I'm up to: I just finished writing the French manuscript of a book about the history of game controllers. It's called "Joypads!
Welcome to Project H Design: A Non-Profit Organization Supporting Life-Improving Humanitarian Product Design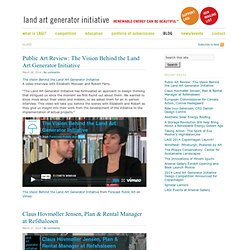 Land Art Generator Initiative
The Land Art Generator Initiative is very pleased to announce that we are working towards the construction of WindNest (a design by Clare Olsen & Trevor Lee and a submission to the 2010 LAGI competition) for a site in Pittsburgh, PA. We will announce our partners and the site very soon. The pragmatic and performative aspects of WindNest are provided through two means of energy collection. Each of the artwork's cloud formations is fitted with a ducted wind turbine.