Social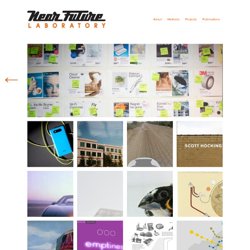 Understand, assess, share, foresee and create | Lift lab
© 2012 Nicolas. All rights reserved. Sorry for the silence here but the last few weeks have been super hectic because of various projects. So, as a quick summary of what I'm up to: I just finished writing the French manuscript of a book about the history of game controllers. It's called "Joypads!
Welcome to Project H Design: A Non-Profit Organization Supporting Life-Improving Humanitarian Product Design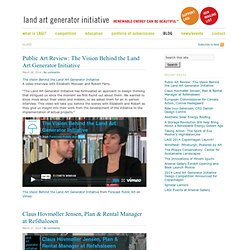 Land Art Generator Initiative
What if our cities were powered by artfully designed clean energy generators? Is there an important role for public art to play in the new smart city? In a focused effort to provide some interesting answers to these questions, the Land Art Generator Initiative (LAGI) and Refshaleøen Holding are thrilled to announce that the LAGI 2014 ideas competition will be held in Copenhagen in partnership with IT University of Copenhagen, Refshaleøen Holding, Albertslund Municipality, Danish Architecture Centre, The Alexandra Institute, and Information Studies at Aarhus University. LAGI is especially pleased to be working closely with the Copenhagen based team: Lea Schick (Project Manager), Anne Sophie Witzke (Curator), Trine Plambech (Innovation Specialist), and Ida Egedal Henriksson towards a successful 2014 competition.