The Facebook phone
Facebook Is Secretly Building A Phone
Here's Why Facebook Is Secretly Building A Phone: It Needs To Be A Platform, Not Just A Service
Facebook's Secret Phone Is Using Android "For Sure"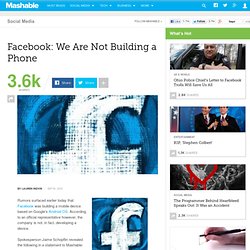 Rumors surfaced earlier today that Facebook was building a mobile device based on Google's Android OS.
Facebook: We Are Not Building a Phone
Facebook Is Not Working On A Phone Just Like Google Wasn't Working On A Phone
In 2007, Google said it wasn't working on a Google Phone. In 2009, Google said it wasn't working on its own branded phone.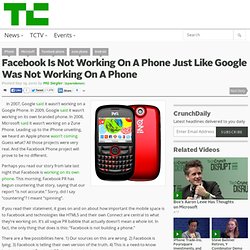 How do you know when a Facebook PR person is lying? When their lips move (or they issue a statement!) ba-dum ching!
Anatomy Of A PR Spin (AKA How To Lie Like A Pro)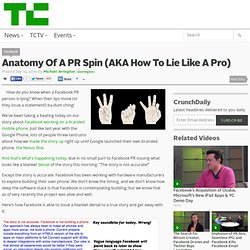 Tech press is full of it. Facebook doesn't need a device, this is what they need to do in mobile: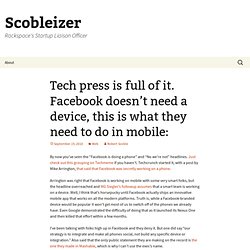 By now you've seen the "Facebook is doing a phone" and "No we're not" headlines.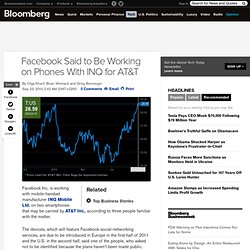 Related Top Business Stories
Facebook Said to Be Working on Phones With INQ for AT&T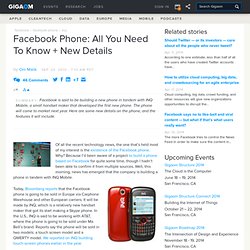 Facebook Phone: All You Need To Know + New Details: Tech News «
Of all the recent technology news, the one that's held most of my interest is the existence of the Facebook phone. Why?