Printers
Slickrock. Printing papers are a matter of personal choice.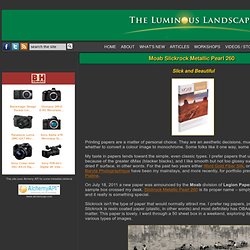 They are an aesthetic decisions, much as how to crop or whether to convert a colour image to monochrome. Some folks like it one way, some another. My taste in papers tends toward the simple, even classic types. I prefer papers that use Photo Black ink, because of the greater dMax (blacker blacks), and I like smooth but not too glossy surfaces. The Paper That Almost Got Away. Rain Storm, Moab Utah Leica S2, 180 mm lens Periodic Meetings Are Good I try to meet periodically with photographers and other people with some relationship to photography that I admire and respect.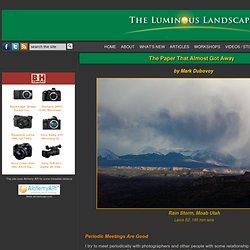 Canson Infinity - ICC Profiles and Paper Presets. You can download from this page free ICC profiles and paper presets for each Canson Infinity papers and canvas, matched to the printers (using pigmented inks) most commonly used in the Digital Fine Art Market.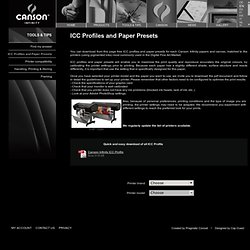 ICC profiles and paper presets will enable you to maximise the print quality and reproduce accurately the original colours, by calibrating the printer settings prior to printing. Because each paper has a slightly different shade, surface structure and reacts differently, it is important that use the setting that is specifically designed for this paper. Once you have selected your printer model and the paper you want to use, we invite you to download the pdf document and follow in detail the guidelines to set up your printer. The Printer Uses More Ink Than Expected HP Photosmart Pro B9180 Photo Printer. The NEDD monitors the printhead nozzles.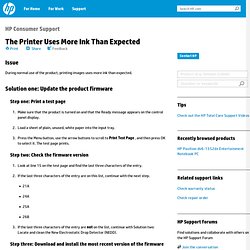 If the NEDD is dirty, the printer might spray ink into the sensor when attempting to clean the printheads. Follow these instructions to clean the NEDD manually. Step one: Locate the NEDD. Banding, Streaks, or Lines in the Printout HP Photosmart Pro B9180 Photo Printer. Cleaning may be repeated a number of times.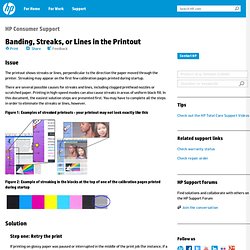 The number of cleanings (and therefore the length of the procedure and the amount of ink and paper used) will vary depending on the severity of the problem. A Print Quality Diagnostic page is printed after each cleaning. HP Photosmart Pro B9180. A Brief Industry History The photo-quality inkjet printer marketplace went though a revolution in the year 2000 when Epson brought out the Stylus 2000P.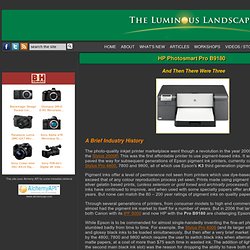 This was the first affordable printer to use pigment-based inks. It was a flawed product, but it paved the way for subsequent generations of Epson pigment ink printers, currently culminating in the R2400, Stylus Pro 4800, 7800 and 9800, all of which use Epson's K3 third generation pigment ink set. Hp9100Series : HP B9180 /9100 Series printers. HP B9180 Paper Impressions. I tried a lot of different paper for the HP B9180 printer and I've recorded my impressions here.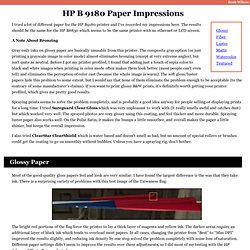 The results should be the same for the HP B8850 which seems to be the same printer with no ethernet or LCD screen. A Note About Bronzing Gray-only inks on glossy paper are basically unusable from this printer.
---