Odd and remarkable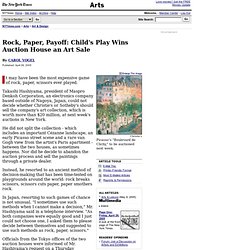 The New York Times > Arts > Art & Design > Rock, Paper, Payoff: Child's Play Wins Auction House an Art Sale
Published: April 29, 2005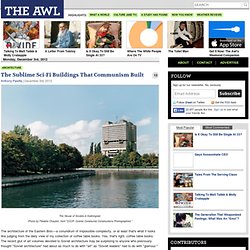 The House of Soviets in Kaliningrad.
The Sublime Sci-Fi Buildings That Communism Built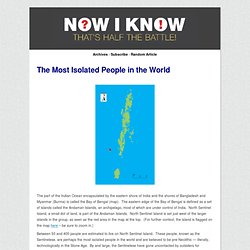 The Most Isolated People in the World
The part of the Indian Ocean encapsulated by the eastern shore of India and the shores of Bangladesh and Myanmar (Burma) is called the Bay of Bengal (map). The eastern edge of the Bay of Bengal is defined as a set of islands called the Andaman Islands, an archipelago, most of which are under control of India. North Sentinel Island, a small dot of land, is part of the Andaman Islands.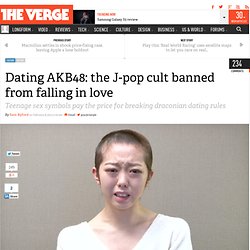 Dating AKB48: the J-pop cult banned from falling in love
2 in Share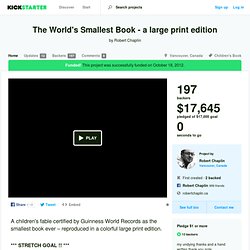 The World's Smallest Book - a large print edition by Robert Chaplin
GREAT WORK EVERYONE!
Russia declassifies deposit of impact diamonds
12 September 2012 Last updated at 13:20 ET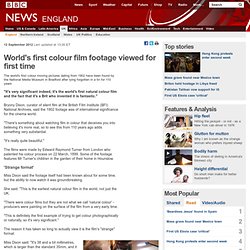 World's first colour film footage viewed for first time
Older worker termites of Neocapritermes taracua (top right and bottom right) develop blue pouches that can explode to harm their enemies.
Termites explode to defend their colonies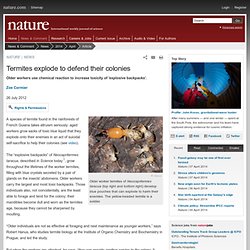 Abraham Lincoln Filed a Patent For Facebook First
UPDATE: Many folks soon started to call out St.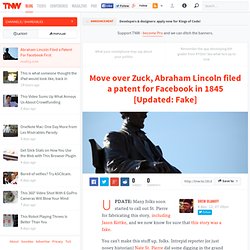 twowheels+: Pre-GPS
In 2008, after his marriage fell apart, a heartbroken Ian Usher auctioned off his whole life on eBay. For $305,000, he sold his car, his motorbike and his house -- with everything in it.
Ian Usher, The Man Who Sold His Life On eBay After A Divorce, Finds Love And Buys A Caribbean Island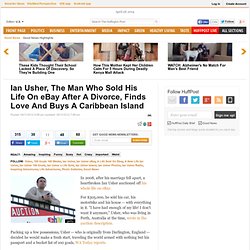 This Bird can copy the sound of everybody including Human - LyreBird
Mapping the Republic of Letters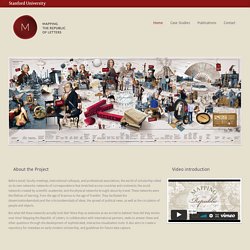 "Mapping the Republic of Letters" is a collaborative, interdisciplinary, and international project in the digital humanities, centered at Stanford University.
Opening Pandora's Box For the Second Time ur story starts with a guy named Rudy Rucker , an American mathematician, computer scientist and science fiction author (and in fact one of the founders of the cyberpunk science-fiction movement). Around 20 years ago, along with other approaches, he first imagined the concept behind the potential 3D Mandelbulb (barring a small mistake in the formula, which nevertheless still can produce very interesting results - see later), and also wrote a short story about the 3D Mandelbrot in 1987 entitled " As Above, So Below " (also see his blog entry and notebook ).
Mansion unlocked after 100 years