Lifestyle
Dismoiou pour iPhone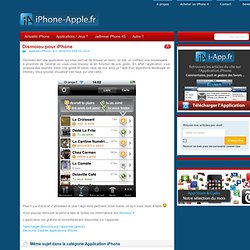 Application iPhone - le 01 décembre 2008 par Vince 2 avis Dismoiou est une application qui vous permet de trouver un resto, un bar, un coiffeur, une boulangerie… à proximité de l'endroit où vous vous trouvez et en fonction de vos goûts. En effet l'application vous propose des endroits selon vos goûts et selon ceux de vos amis (à l'aide d'un algorithme developpé en interne). Vous pouvez visualiser ces lieux sur une carte.
La première application de la SNCF est enfin disponible au téléchargement. SNCF Direct transforme l'écran de l'iPhone en tableau d'arrivée ou de départ des trains. Le logiciel permet de connaître en temps réel le trafic dans 600 gares.
La SNCF arrive (enfin) sur l'iPhone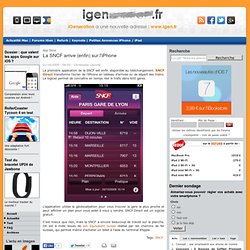 Voyages-sncf.com sort son application iPhone ! - Mobilité sur L'
Of all forms of literature, however, the essay is the one which least calls for the use of long words. The principle which controls it is simply that it should give pleasure; the desire which impels us when we take it from the shelf is simply to receive pleasure. Everything in an essay must be subdued to that end. It should lay us under a spell with its first word, and we should only wake, refreshed, with its last.
Nebulous Notes
Nebulous Notes | documentation @ twitter , blog , or email Your everyday, everything text editor "This is quite possibly the best tool for any writer, blogger, or journalist that needs to get work done on-the-go." - AppAdvice.com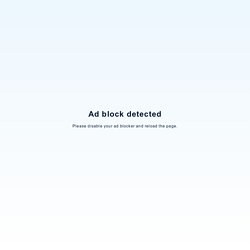 UGC Résa : Réservation de place de cinéma UGC depuis votre iPhon
Shopper
Gestures Slide from the left or right edge of the screen to navigate back or forward. Pull-to-refresh also works from the navigation bar, no need to scroll to the top.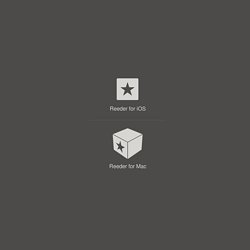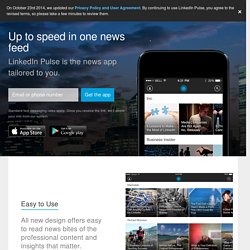 Login Connect via Facebook Forgot Password?
Sleep Cycle alarm clock
MyPhone+ for iPhone - Overview
Know the score. Ask Siri for baseball, basketball, football, hockey, and soccer scores as well as schedules, rosters, and stats. Choose a movie. Ask Siri to get showtimes, buy tickets from Fandango, look up movie facts, play trailers, show you reviews, and more. Find a restaurant.